There are plenty of ways to turn up the heat level when you are preparing your meals by adding in flavorings along with herbs and spices. Follow these tips to ensure that you get the desired level of spiciness from your meals. Before we begin, make sure your pantry is well stocked with some spicy ingredients!
Spicy Ingredients
There are plenty of simple household condiments that you can keep on hand to add a spicy touch to your meals anytime! Take a look at just a few of our favorites:
Sriracha or other hot sauce
Spicy Hummus
Fresh, canned or jarred Peppers (chipotle, jalapeño, green bell)
Buffalo Sauce
Korean Gojuchang Sauce
Cajun Seasoning
Now that we have our ingredients, let's take a look at some different ways we can add them to our recipes.
Spicy Meal Ideas
Pork Meals
Pork makes a great base for spicy meals and there is no shortage of sauces you can pair it with to really turn the heat up. For example, lovers of the classic BLT sandwich will enjoy this Spicy BLT Bowl made with sriracha and served over Minute® Brown Rice. Pre-cook your bacon so that you can throw together this recipe wherever the mood takes you. If you are worried about any loss of flavor, try cooking your pre-cooked bacon with some butter or sesame oil.
This barbeque classic Spicy Pulled Pork Brown Rice is also surprisingly quick to prepare, taking just five minutes when made with Minute® Ready to Serve Brown Rice. If you fancy experimenting a bit, try switching out the pork for another meat like beef or chicken.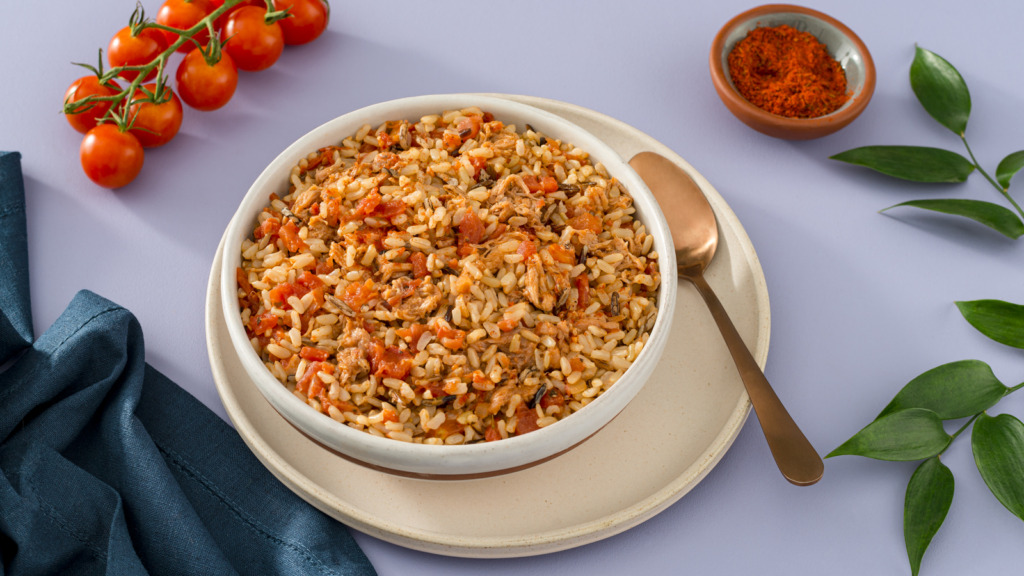 For something with more of an international flavor, this Spicy Korean Pork recipe is made with Minute® Ready to Serve Jasmine Rice and gojuchang, a Korean chili paste.
Chicken Dishes
If you've got a craving for comfort food with a kick, then look no further than this Creamed Corn and Jalapeño Chicken Rice. Taking just five minutes to prepare, this dish works perfectly as a midweek meal.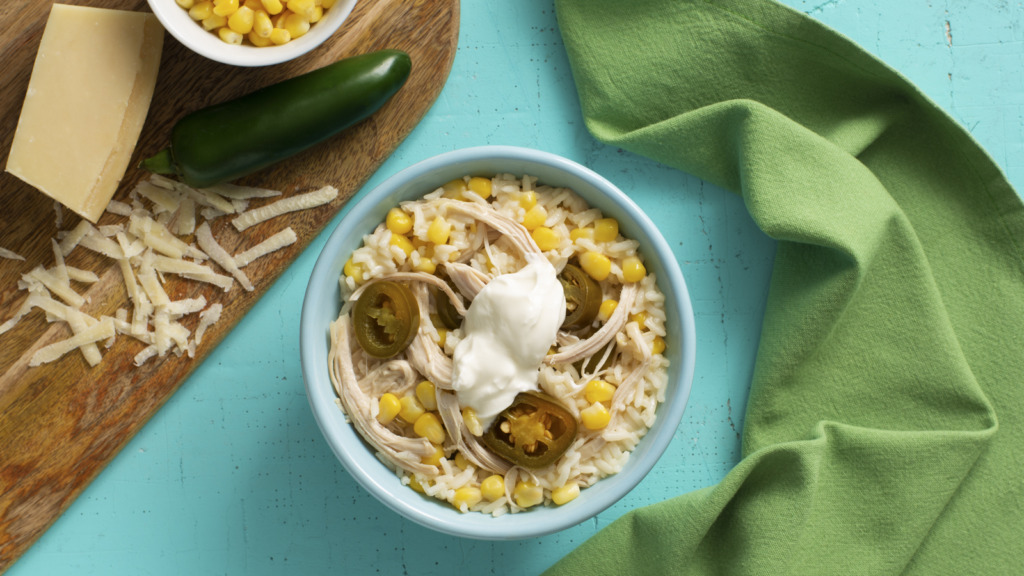 For a delicious chicken and rice dish drizzled with spicy buffalo sauce, take a look at this Buffalo and Blue Cheese Chicken Rice Bowl made with Minute® Ready to Serve White Rice that can be prepared in just 5 minutes.
If you are looking for something that is sweet yet spicy, this Spicy Mango Chicken dish is for you. Loaded with jalapeño peppers and featuring our Minute® Ready to Serve Basmati Rice, this dish is an absolute must try!
For a crunchy and delicious chicken dish with plenty of spice, check out this sweet and creamy Chicken and Rice Southwest Slaw served with our signature Minute® Ready to Serve Southwest Pinto Beans and Rice. This recipe calls for sriracha for an added kick, though if you really want to turn the spice up, try adding in some jalapeño peppers to the mix. Our Cheesy Chicken and Rice is another great chicken recipe to try.
Fish Dishes
If you are a pescetarian also looking to get in on the spicy fun for your home dishes, there are no shortage of spicy fish combinations you can make. For example, try this easy-to-make Spicy Chipotle Tuna on Rice made with Minute® Ready to Serve Brown Rice and chipotle peppers in adobo. If you don't have any chipotle peppers, you can use chili powder instead.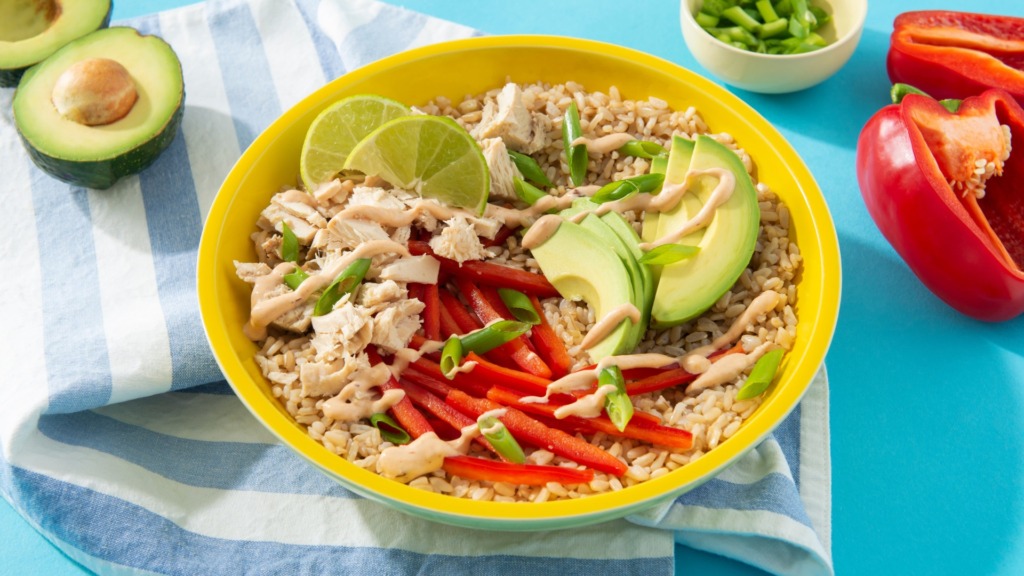 Veggie Dishes
If you are trying to cut down on meat in your meals, there are also plenty of vegetarian alternatives.
For example, this spice-packed Mediterranean Spicy Hummus Rice Bowl, made with Minute® Ready to Serve Rice can be ready in no time.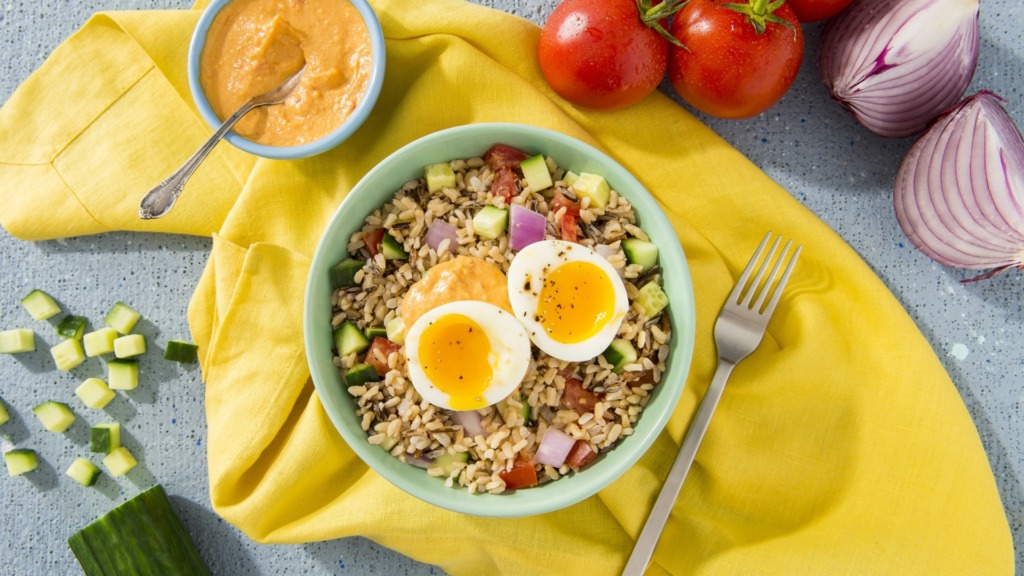 Additionally, this Mexican Spicy Rice, Bean and Cheese Skillet made with green bell peppers is as easy to make as it is delicious! Our eggplant parmesan recipe is also a perfect choice.
Adding Spice to Meat
If you are cooking with meat, there are a few ways we can turn up the spice. First we can simply try seasoning your meat with spices like paprika or cayenne pepper for an added kick.
The next method you can try is to marinate your meat with spicy ingredients like chipotle peppers before cooking it. The advantage of this method is that your meat will absorb the flavor which in turn will soften your cuts and make them tastier.
You can also apply a spicy rub using whatever spicy ingredients you have on hand to your meat before cooking it.
Try not to add too much spice when you are cooking meat. Remember, you can always add more flavorings to your meal when it is finished. These added seasonings are supposed to enhance the flavor of your meal, not mask the taste of it!
For more quick kitchen tips and recipes, stay tuned to Minute® Rice.