It's always nice to surprise your mom on Mother's Day with a delicious brunch, even better if it's something nice you can prepare quickly so you can spend more time together. Luckily with Minute® Rice, there are plenty of quick and easy recipes you can rustle up to give your mom, or any other special woman in your life, a wonderful start to her day.
Before we take a look at these recipes, here are some fun things you can do to make your day special.
Planning the Perfect Mother's Day
There are a few simple things we can do to really give your mom a Mother's Day she will remember. Try thinking of an activity you can do together before brunch, this could be anything from arts and crafts to simply watching a movie. The activity isn't so important, the main idea is that you are spending quality time together.
Before serving any food, make sure the table is set with some nice decorative flowers. As Mother's Day is in May, you'll be able to display a nice collection of colorful flowers to really brighten things up. Mother's day is also the perfect opportunity to use your nicer silverware and plates to really spruce up your meal.
Now that everything is ready, we need to think about the most important part: the food!
Mother's Day Brunch Recipes
Whether your mom prefers a savory brunch, or a sweet self-indulgent brunch, we've got you covered with some of our favorite recipes.
Savory Brunch Ideas
Egg and rice recipes are always a great idea to serve for brunch. Start with this Middle Eastern style One-Pot Rice Shakshuka served with eggs on top. It can be prepared in just 30 minutes and requires minimal cleanup. If your mom enjoys a bit of spicy flavor, serve it with her favorite hot sauce.
This Shoyu Rice recipe, made with Minute® Jasmine Rice, is another egg dish that your mom is sure to love and can be whipped up in no time. If she likes her eggs runny, cool your eggs in ice water immediately after boiling.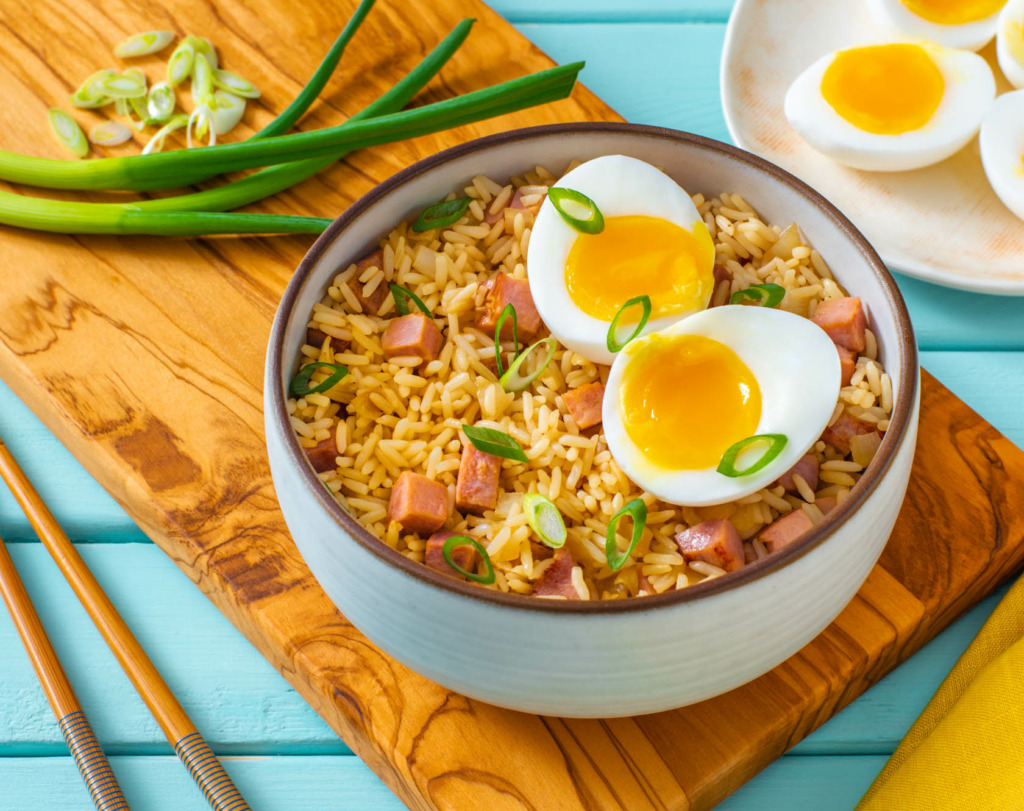 For a brunch recipe with plenty of greens, prepare this quick and easy-to-make Mango, Basil, Chicken and Brown Rice Salad. Although the recipe calls for brown rice, you can also prepare it with white rice if you prefer. If you are pressed for time to make something for your mom, this is perfect as it only takes 15 minutes to prepare. Alternatively, this salad recipe also works great as a wrap filling.
You can bake this Country Breakfast Casserole made with Minute® White Rice in the oven in just half an hour. Or for another tasty oven meal your mom will love, check out these Rice, Broccoli n Cheese Cups. To add a bit more flavor, top it up with grated Parmesan after cooking. For a vegetarian favorite try our eggplant parmesan recipe.
Sweet Brunch Ideas
Using Minute® Jasmine Rice, you can also make this Triple Coconut Lime Rice Pudding if your mom likes tropical flavors. To really turn the flavor up, you can try adding in some candied pineapple or coconut shavings.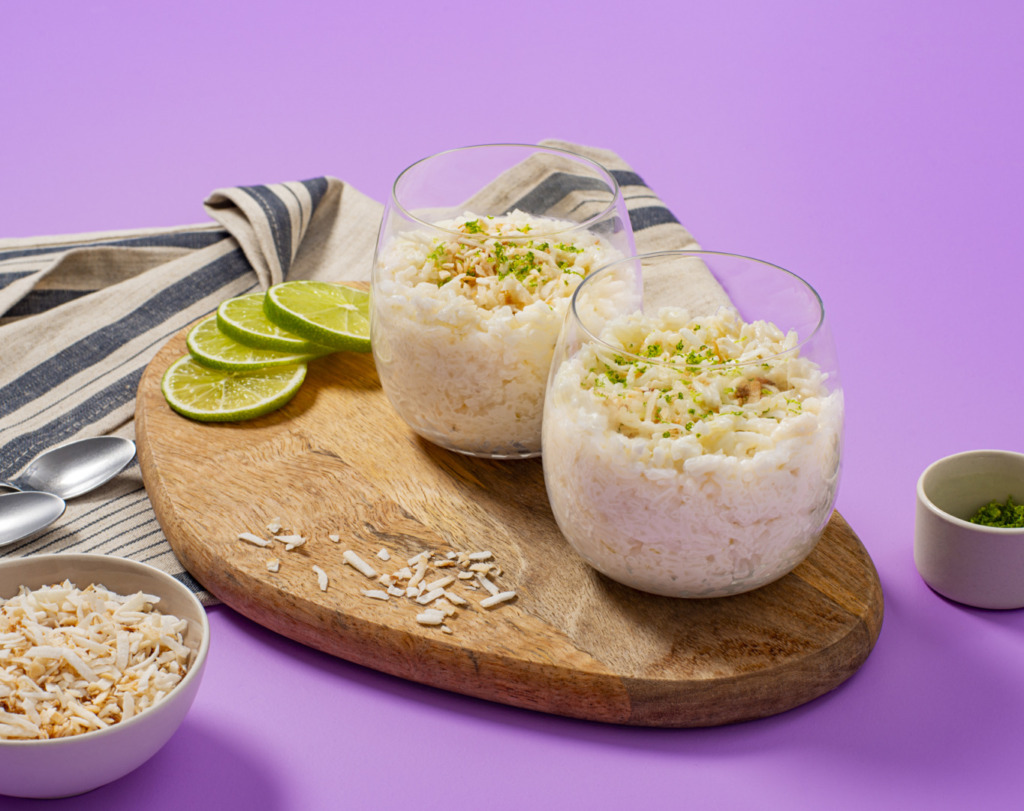 For another sweet treat, you can also make her this delicious Vanilla Berry Parfait made with Minute® Ready to Serve Basmati Rice.
This irresistible Zucchini, Banana, Rice and Quinoa Bread is another option for something sweet with a fruity flavor. Try using riper bananas for an even sweeter, fruitier flavor.
Mother's Day Mocktails
While the main meal is important, it can also be quite fun to try and add a special drink. If you're having your brunch before midday, you may want to stick to non-alcoholic mocktails.
There is a wide variety of different cocktail alternatives that can be made quickly and using just a few ingredients in your fridge. For example, you can make a baby bellini by mixing together peach nectar and sparkling cider or seltzer water. Garnish with a peach slice to make it look a bit more decorative for your mom!
For something a bit creamier, you can make a mango julius by blending together mango juice, milk, sugar, vanilla extract, ice cream and ice. For best results, serve it to your mom in a chilled glass.
Finally, although not strictly a mocktail, if your mom likes to start her day with some caffeine, she'll love this Coffee Breakfast Rice Pudding. The recipe calls for chopped banana, however feel free to replace it with the fruit of your choice. Alternatively, if your mom has a sweet tooth you can try topping this dish with maple syrup or chocolate.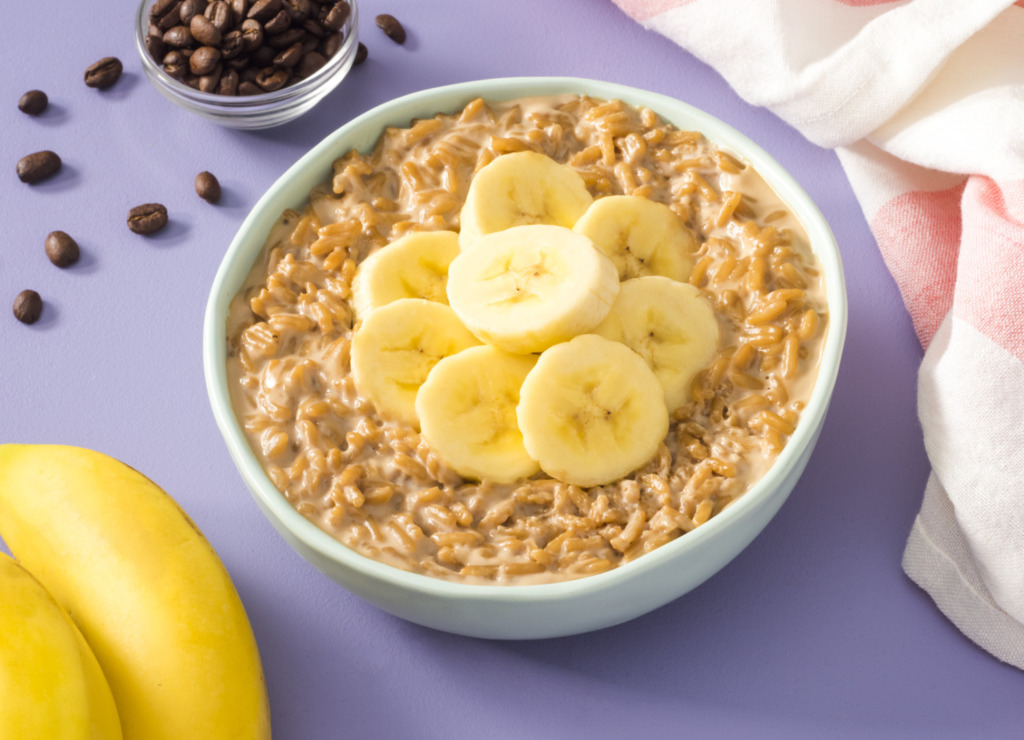 At Minute® Rice, we would like to wish everyone a happy Mother's Day!