Whether you are making a simple midweek meal for one or hosting a cookout for friends and family, there is no shortage of recipes that can be made using BBQ sauce. The great thing about bbq sauce is that you can use it with almost any meat or vegetable. Also, the sauce itself can be utilized in a number of interesting and creative ways to add flavor to all kinds of meals.
While traditional BBQ sauce may be a household staple for most, if you don't have any in the pantry you can easily pick some up at the supermarket, or alternatively try making it yourself.
How to Make Your own BBQ Sauce
Save a trip to the supermarket by making your own BBQ sauce in no time at all following this simple recipe. First, you'll need to mix together ketchup, apple cider vinegar, brown sugar, honey, Worcestershire sauce, seasoning, lemon juice and hot sauce. Heat the mixture in a saucepan until it starts to bubble and then leave to simmer for 10 minutes. Congratulations, you now have your own homemade BBQ sauce!
Different Types of BBQ Sauce
Believe it or not there is a wide variety of different BBQ sauces, which one will suit your meals will depend greatly on your preferences. Tomato ketchup is the most common base for BBQ sauces as it provides a thick texture with a sweet and tangy taste.
On the other hand, bbq sauces with a vinegar base have a thinner taste and tend to be spicier. This type of sauce is more commonly found in North Carolina.
In South Carolina however, mustard is typically used as a base which also offers a thinner texture along with a spicier texture. This type of sauce can most commonly be found in a pulled pork sandwich.
Perhaps the most unique of these bases would be mayonnaise, which makes up Alabama's signature BBQ sauce. This BBQ sauce offers a creamier texture than the others while retaining a vinegar and citrus taste.
Now we have our sauce, let's take a look at some delicious recipes we can prepare.
Recipes With BBQ Sauce
Pulled Pork
If you're after that classic smokey BBQ flavor, check out this Spicy Pulled Pork Brown Rice dish made with Minute® Ready to Serve Brown Rice and Wild Rice. This recipe calls for pork, however feel free to swap in other meat types like chicken or beef. For another classic dinner time recipe that you can easily serve with BBQ sauce, take a look at this BBQ Chicken and Rice Dinner.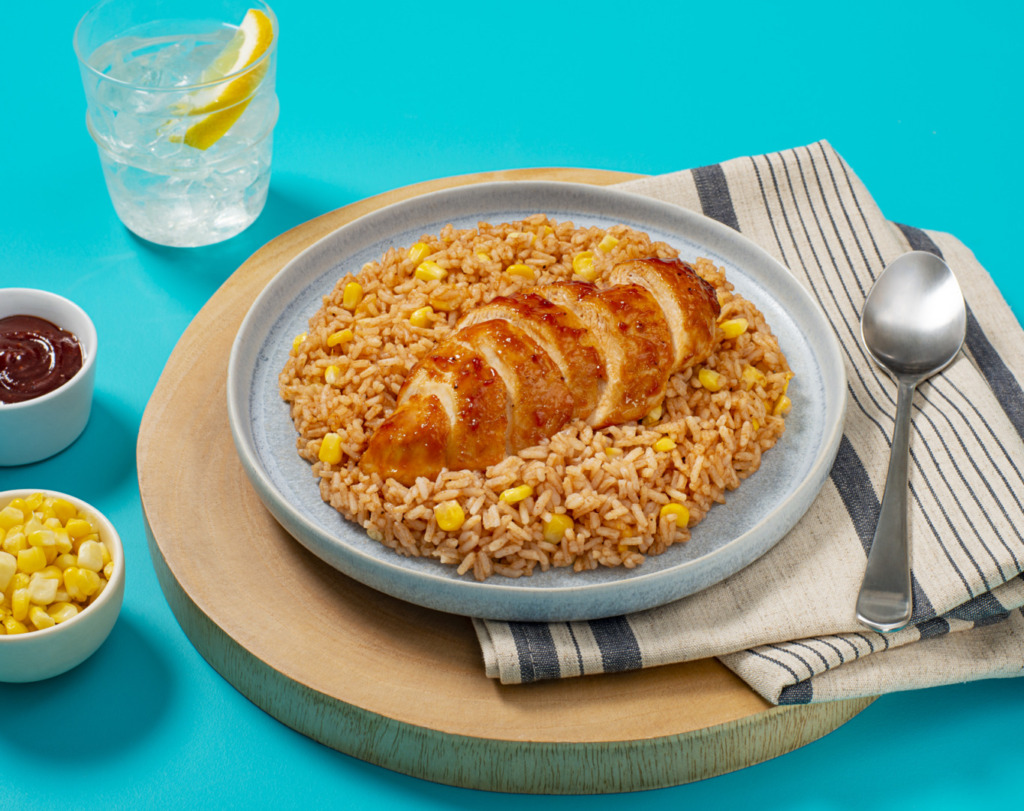 Brisket
For a cookout dish, learn how to make this BBQ Brisket Plate, topped with BBQ sauce and served with Minute® Ready to Serve White Rice.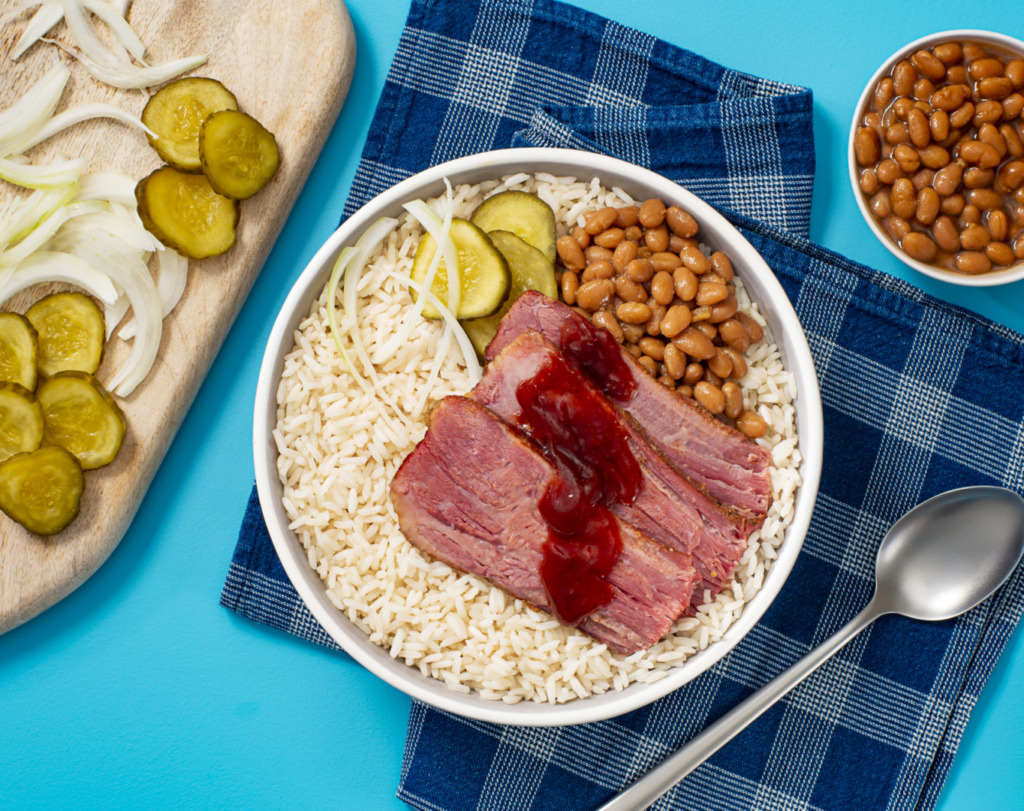 Barbecue Chicken
Serve this simple veggie filled BBQ Chicken and Rice Bowl alongside some BBQ sauce to really turn the flavor up. If you are following a vegan or vegetarian diet, swap out the chicken for an appropriate meat-free substitute. For another barbeque recipe loaded with greens, check out this Southwest Barbeque Salmon and White Rice.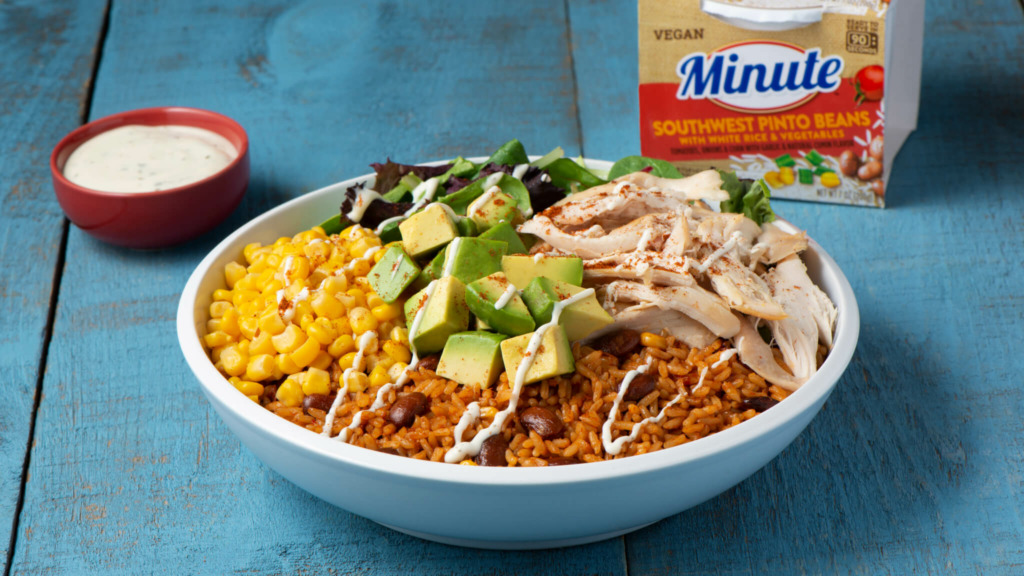 You can also microwave up this BBQ Fried Chicken recipe with white rice for another barbeque treat that goes great with some sauce.
Meat-Free Ribs
This BBQ Tempeh Ribs Rice Bowl is an excellent vegetarian alternative to a more traditional meat based BBQ ribs meal. This recipe calls for tempeh, though feel free to substitute it for store-bought plant-based meatballs if you wish. Try our eggplant parmesan recipes for more vegetarian options.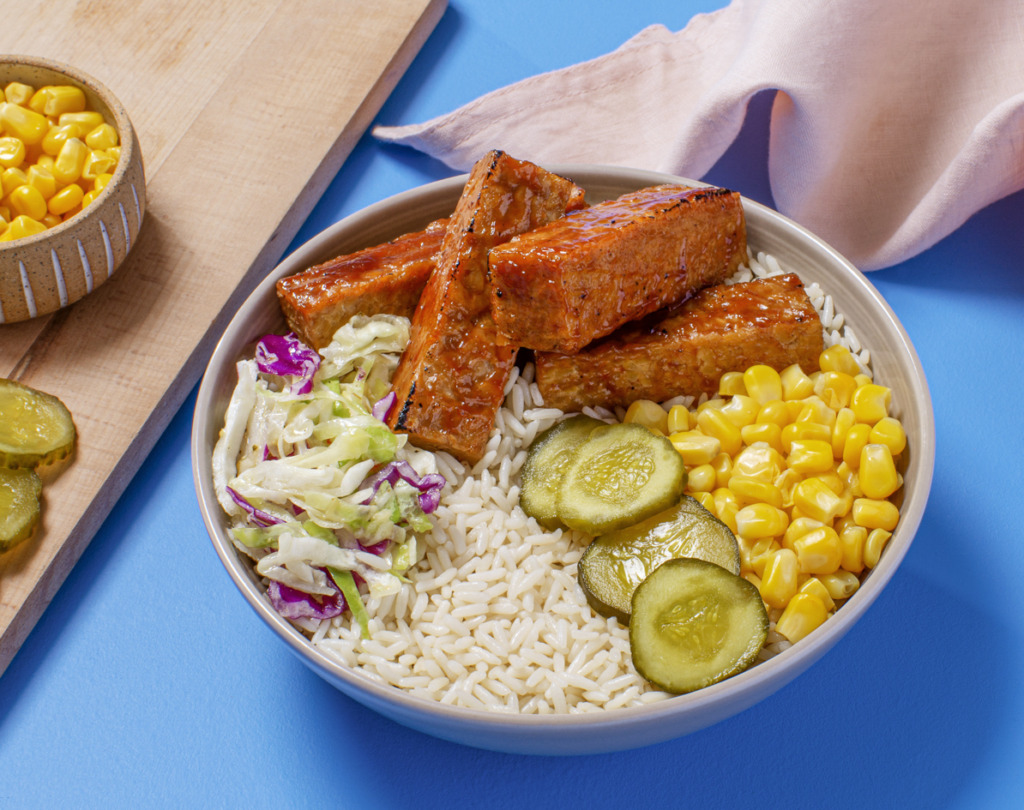 Extra Meal Ideas
If you are entertaining family or friends, learn how to make this BBQ Cheeseburger Skillet With Rice. This rice skillet can be made with either onion or corn, and you can have a BBQ quality meal in just 20 minutes!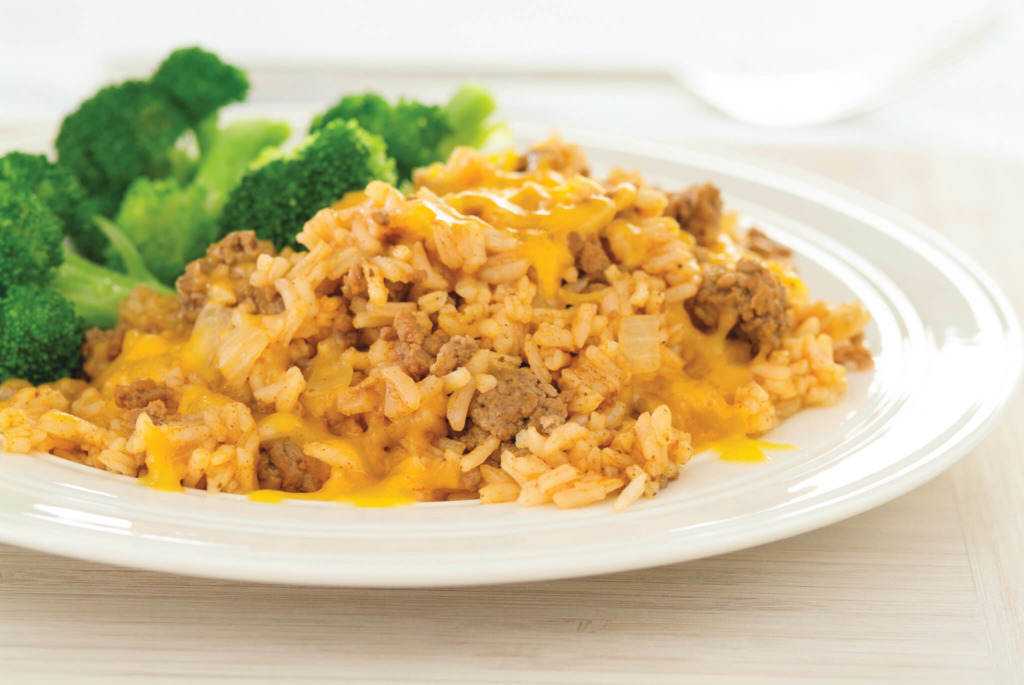 Although this Golden Teriyaki Fried Rice recipe doesn't call for BBQ sauce, you can swap out the teriyaki sauce to make a flavor-filled restaurant-quality dish. If you really want to turn up the barbeque taste, try stirring in some crumbled bacon or ham as well. This dish can be cooked either in the microwave or on the stove.  Our eggplant parmesan recipes are a perfect vegetarian choice.
What to do With Leftover BBQ Sauce?
If you've got any leftover BBQ sauce, there are plenty of interesting ways you can use it. For example:
As a dressing the next time you have a salad
As a pizza sauce instead of tomato sauce to make a BBQ-based pizza. Alternatively you can also use it as a topping over a tomato sauce pizza
You can also use BBQ sauce as a topping for nachos
As a burger sauce
Keep up to date with Minute® Rice for more quick kitchen tips and recipes.