For some, cooking rice may seem like a challenge. Long cook rice varieties have mistakenly convinced us that making perfectly fluffy rice takes time and requires complicated measurements depending on the variety of choice. While there's some truth to this, with Minute® Rice products none of this will be a problem anymore – exciting, right?
So, if you've ever wondered if there were a shortcut to getting fluffy rice, every time, you've come to the right place! But, before we dig into the simplest cooking techniques, you should know that your favorite Minute® Rice comes in different varieties: Instant rice and Ready to Serve rice – both can be cooked either over the stove or in the microwave, but we'll get to those details!
How to Cook Instant Rice
Instant Rice is how we refer to the rice that comes in a box – with no other ingredients, just rice! How is that possible? The rice is cooked, then dried, and packed with nothing added but convenience. This way, the cooking time is cut in half compared to long cooking rice.
While the product line-up for Minute® Instant Rice has a few things in common, there are some specifics you should bear in mind when cooking each variety. Let's dig in.
Cooking White Rice, Jasmine Rice, and Premium Rice
BOIL water.
ADD rice, stir, cover and remove from heat.
WAIT 5 minutes, or until the water is absorbed, then fluff.
How to Cook Brown Rice
ADD water and rice. Add oil if desired.
BOIL water, reduce heat to medium and cover.
SIMMER for 10 minutes or until water is absorbed, then fluff.
How to prepare Minute® Brown Rice
Simple Water to Rice Ratio
The first thing you need to know when it comes to cooking ANY of our Instant varieties is that you will use equal amounts of water and rice, for a 1:1 ratio.
It's as simple as that! If you're cooking a tasty side of Mexican Rice containing more than 8 servings, as a rule of thumb, measure your rice and use the same amount of water to guarantee grains have the perfect texture. To calculate servings, we suggest using ½ cup rice + ½ cup water per person.
Cooking Times
Heads-up! While it will only take 5 minutes to cook our White, Jasmine and Premium Rice varieties, you're just 10 minutes away from enjoying all the whole grain goodness of Minute® Brown Rice. Now you can enjoy more whole grains in about 1/4th the time of traditional brown rice!
Did you know? Even your favorite desserts can be cooked with whole grains – like this creamy Brown Rice Pudding.
Microwave Method
Yes, you can cook Instant Rice in the microwave too, but even though the 1:1 water to rice ratio still applies for this method, the cooking times* will vary depending on the amount of rice you want to cook.
2 servings: 6 minutes
4 servings: 8 minutes
6 servings: 10 minutes
8 servings: we do not recommend cooking more that 6 servings of rice in the microwave.
* Microwave ovens vary. Cooking times are approximate and keep in mind these apply to all products except for Instant Brown Rice and Rice & Quinoa.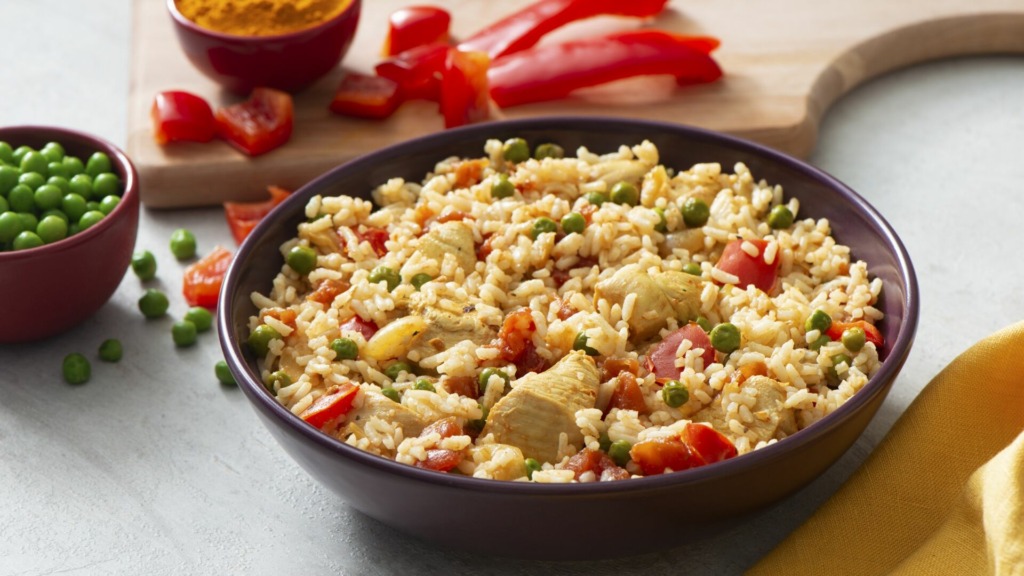 The process is as simple as the stove method:
Place water and rice in a microwave-safe bowl.
Cover. Microwave on HIGH.
Wait 5 minutes or until water is absorbed, then fluff with a fork.
Cooking rice in the microwave is great when you still want to enjoy a quality meal, even at the office, or in your college dorm room. With a grain base and a few savory stir-in ideas, you're bound to enjoy tasty food with little effort – find some inspiration using our simple No Recipe Recipes formula!
Instant Pot Method
Instant Rice can also be cooked in an Instant Pot or rice cooker by following the same rule of thumb for the liquid to rice ratio – learn how:
Stir water and rice.
Use the "Manual" setting with High Pressure.
Set the timer for 1 minute (white rice) or 5 minutes (brown rice).
When cooking time has elapsed use the "Quick Release" to vent all the steam.
Remove lid and fluff rice. Serve.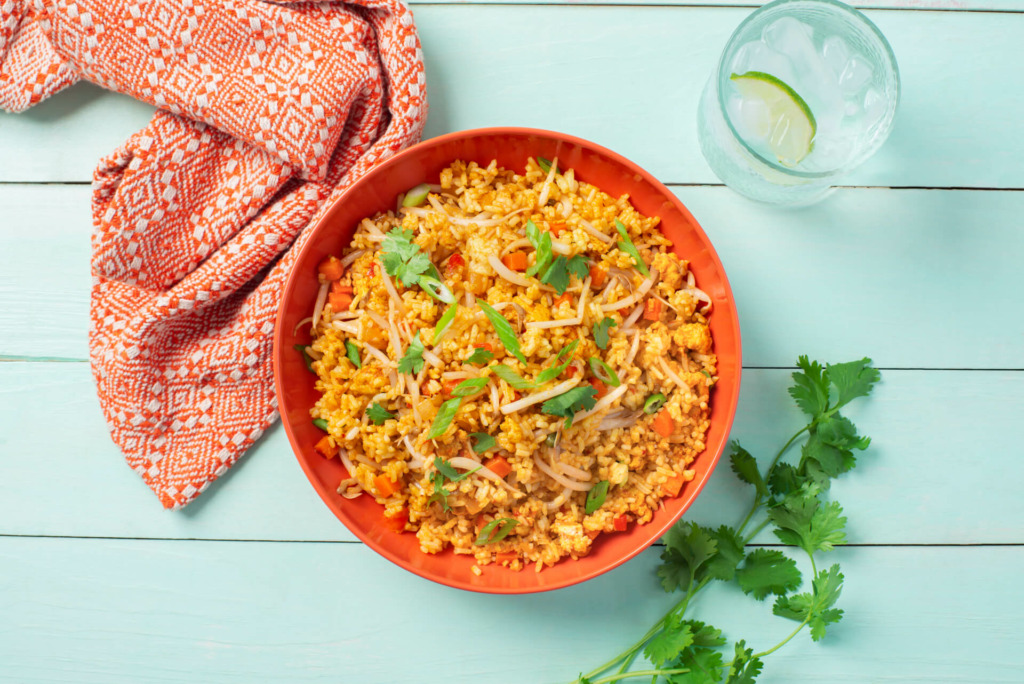 Pro tip: Instead of water, get creative and try cooking your rice in another liquid that will enhance the flavor of your recipe. Swap in chicken broth and take your average fried rice dinner to the next level by cooking this Quick Nasi Goreng with jasmine rice.
There are plenty of great recipes that can be made using this method such as our Chicken and Rice recipe.
Rice and Quinoa
Although it can be considered an Instant variety, Minute® Rice and Quinoa has its own rules! This tasty blend contains not 1 but 4 whole grain ingredients: brown, red and wild rice, and superfood quinoa.
This medley comes pre-portioned in bags of two servings each. However, the grains should be cooked without the bag. As with the other varieties, it can be cooked either on the stove or in the microwave, using equal parts 1 bag + 1 cup of water. This blend has the same cooking time as brown rice: 10 minutes.
If cooked in the microwave, it will take 10 minutes to cook 1 bag but 15 minutes to cook 2 (4 servings).
Recipe Idea: Give your favorite Banana Bread a boost of superfoods and whole grains blended right into the batter.
Ready to Serve Cups
Minute® Ready to Serve Cups are not only versatile and delicious but also come in different sizes, grain varieties and flavors. There's one cup for every palate, and pretty much for every recipe out there!
These cups were specifically crafted to be conveniently heated in the microwave in just 60-90 seconds, but you should know they can also be cooked on the stove. Here's how:
Remove film from cup. Empty contents into a small skillet or saucepan and break up any clumps.
Add 1 tablespoon of liquid (water, broth or juice) and heat on low for 1-2 minutes until heated through, stirring occasionally.
Remove from heat and serve immediately.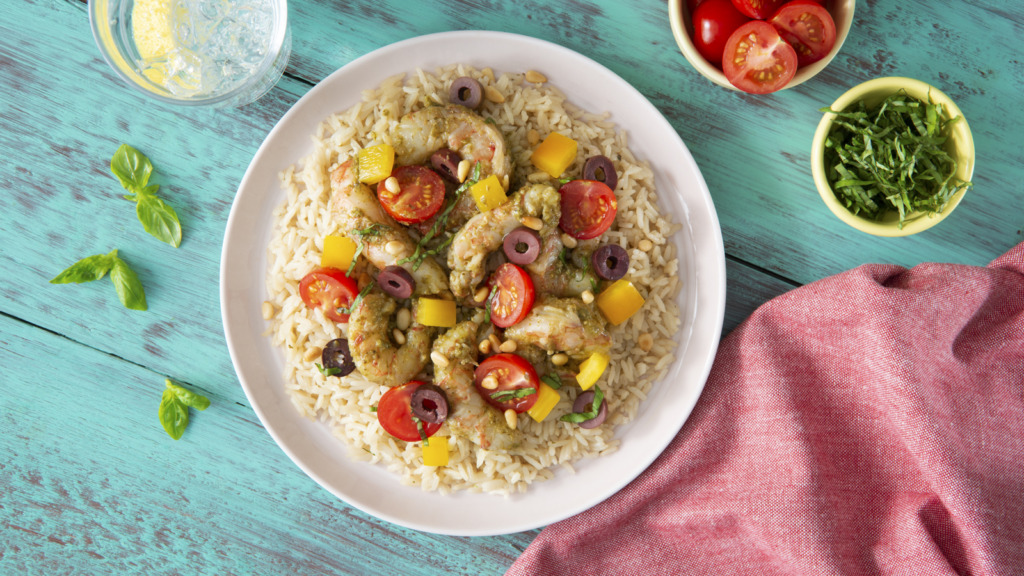 If you have a few extra minutes, try the stove top method when exploring different flavors and cuisines. Here are some examples of what you can create with this easy to cook rice cups:
Note: Minute® Ready to Serve products are fully pre cooked so technically no heating is required. However, heating does provide a softer texture.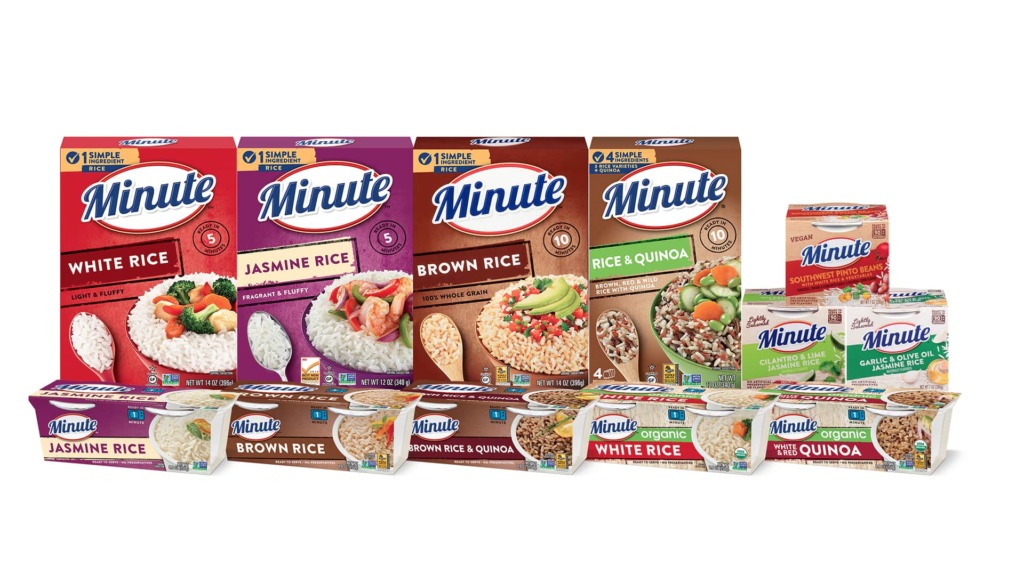 See? Cooking real rice isn't complicated at all! Never sacrifice quality again and enjoy perfect white and brown rice, every time, with the variety that fits your schedule and preferences best! Any great meal starts either on the stove, in the rice cooker, microwave or even right out of the cup with Minute® Rice. Take a look at our Quick Tips section for even more cooking hacks, recipes, and ideas for everything from how to make fried rice to what to serve with red beans and rice. Looking for a vegetarian option ? Try our eggplant parmesan recipe.