With Chinese New Year just around the corner, what better time to learn some new East Asian-style recipes!
If you've never celebrated Chinese New Year before, it normally occurs between the 21st January and the 20th February depending on the lunar calendar. Although an important part of Chinese culture, Chinese New Year is also celebrated all over the world.
Traditionally, this holiday is a time for families to come together and typically features fireworks, gifts and plenty of good food!
So if you want to get in on the fun and learn some new recipes, follow along as we look at some simple takes on Chinese classic dishes that can be made with Minute® Rice.
But before we begin, what ingredients should you stock up on before the festivities begin?
What Ingredients Should you Keep in the Pantry?
Before you begin cooking any of the these Chinese style dishes, make sure your pantry is stocked with the following:
Your favorite Minute® Rice varieties
Vegetables (scallions, peas, bok choy, edamame)
Fruit (pineapple, orange)
Proteins (chicken, mushrooms)
Sauces (oyster sauce, sesame ginger dressing, soy sauce, hoisin sauce)
Spices (ginger, pepper)
Sesame oil
Eggs
Now that we've got our ingredients ready, let's take a look at some of our favorite recipes.
Chinese-Style Recipes
With Minute® Rice, there is no shortage of Chinese-inspired recipes you can make – no matter if it's a snack for one, a light lunch or a family-style dinner.
Snack Recipes
If you're feeling hungry and looking for a quick bite to eat, try mixing together one of our White Rice cups, some mushrooms, scallions, shredded chicken and oyster sauce to create this Asian Style Bowl.  
Alternatively, this Shoyu Rice With Soft Boiled Egg is also ready in minutes and can be served as either a snack or a quick and convenient breakfast. This recipe is loaded with umami flavors like soy sauce along with soft boiled eggs.
Tip: If you like your eggs extra runny, cool in ice water immediately after boiling.
For another egg recipe which doubles as both a snack and a breakfast, try making this Microwave Egg Fried Rice. With Jasmine Rice cups, this meal can be whipped up at a moment's notice! If you don't have any peas in the pantry, feel free to add in whatever frozen veggies you do have on hand. Once you take a bite, you'll never want to order takeout again!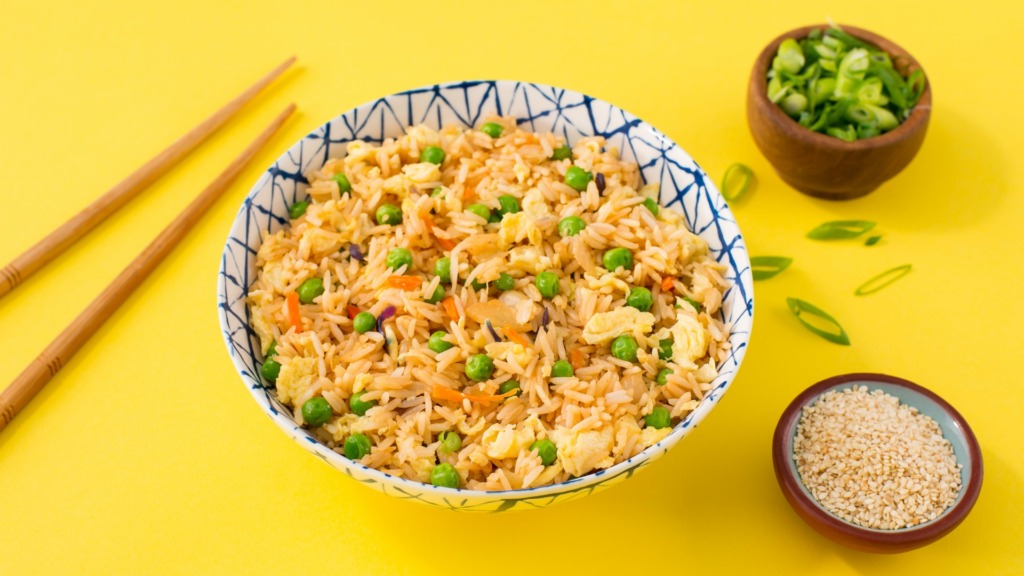 Lunch Recipes
If you want something loaded with those irresistible Chinese flavors to serve for lunch, opt for a salad. This sweet and savory Asian Chicken and Rice Salad made with Jasmine Rice cups is ready in 5 minutes flat.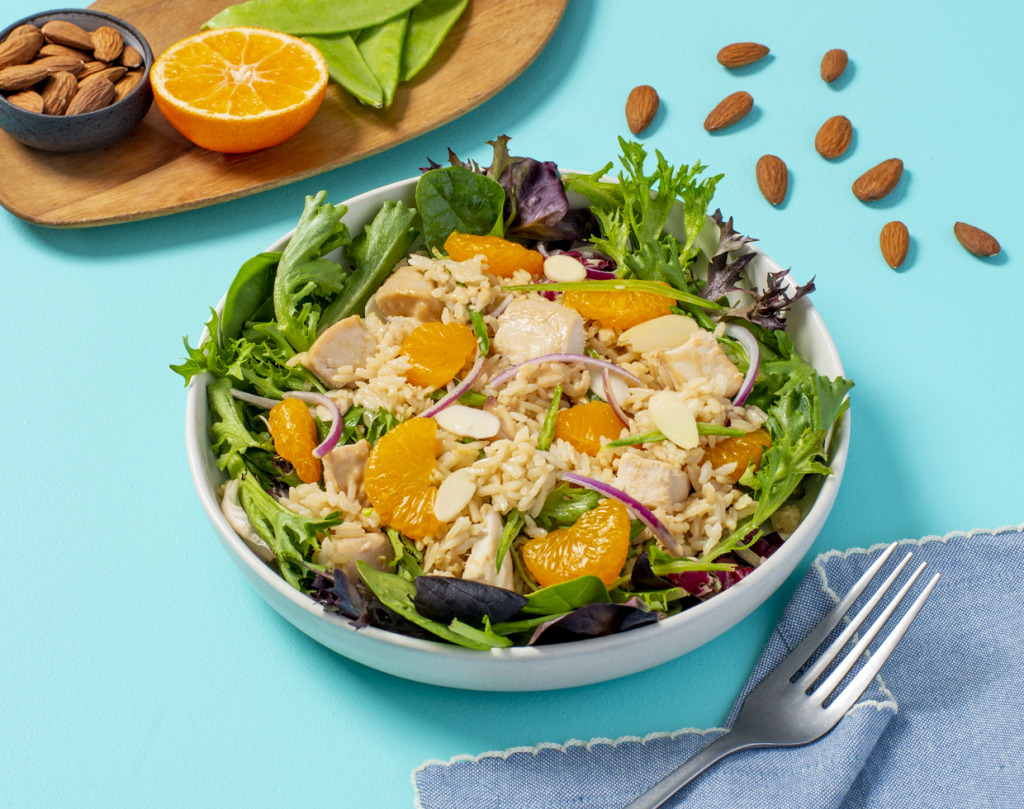 Made with hoisin and soy sauce and pineapple chunks, this Chinese Chicken and Rice Salad also makes a great 10-minute lunch option!
Alternatively, why not fire up the wok? This Quinoa and Brown Rice With Stir Fried Vegetables made with sesame oil, soy sauce, snow peas and bok choy can also be prepared in no time at all.
Dinner Recipes
With a little help from Minute® Rice, preparing these filling yet flavorful main courses is a breeze, perfect for if you are entertaining guests!
Check out some of our favorite protein-packed plates and then feel free to make these recipes your own by swapping in a different Minute® Rice variety or tossing in extra veggies.
Chicken: Ready in less than 30 minutes, this Chinese Stir-Fried Rice and Pineapple recipe combines sweet and savory flavors for a main course that you and your guests won't forget.To get the perfect texture in your rice, check out our top tips on making fried rice at home.
This Cashew Sweet and Sour Chicken made with pineapple chunks along with hoisin sauce and flavored with ginger is another tasty dish you can serve to your guests this Chinese New Year.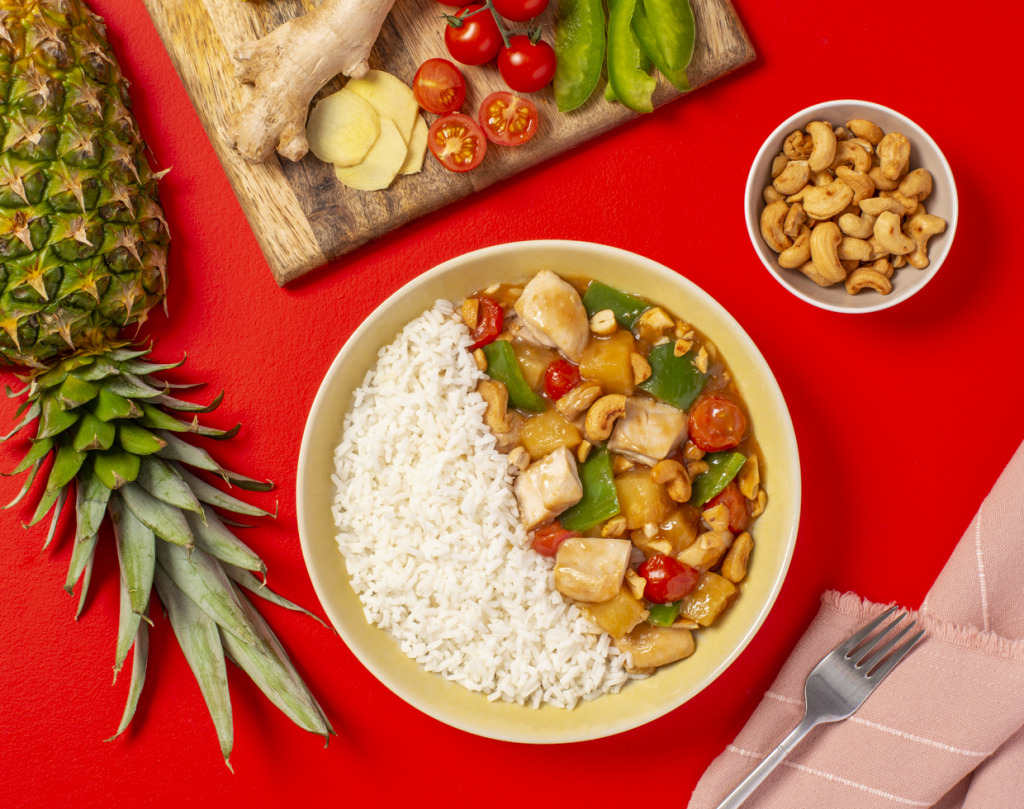 Beef: For another quick Chinese New Year style meal that can be ready in less than 30 minutes, learn how to make this takeout quality Beef and Broccoli Stir-Fry. Made with soy sauce and ginger, this dish is loaded with Asian style flavors and will surely become a new kitchen favorite!
If you're craving steak, you can make this Asian-Style Steak With Mushrooms and Jasmine Rice. This tasty stir fry is made with Instant Jasmine Rice and apricot preserves for a tasty sweet and savory Chinese-style dish.
For even more meal inspiration – no matter what time of year it is – check out our website.