In today's busy world, it seems like we're in such a rush that there's not enough time to get it all done – let alone eat. That's why anything that gives us time back in our day, from life hacks to cooking hacks and more, should be embraced.
But do life hacks really save time?
Yes! New research suggests that those little tips and tricks save Americans almost four hours of effort each week. That's according to a survey of 2,002 people, 41% of whom actively use the term "life hack" to describe these types of efficiency shortcuts. One-fourth of those familiar with the term claim that life hacks save them six or more hours per week.
The most popular life hacks were those focused around cooking, with 54% saying they use a hack in the kitchen.
Top cooking hacks included batch cooking meals for the whole week (41%), boiling potatoes with skins on for easier removal (40%) and using microwaveable rice (39%).
The study also found parents are more likely to use life hacks which isn't surprising given 78% of the respondents with children wish there were more hours in the day.
Add back to school season into the mix and it's one of the most stressful times of the year for parents. But they had great tips to share.
Popular parental life hacks included buying snacks in bulk to split up for individual lunches (43%), getting the kids to pack their own lunches to build confidence and save time (42%), and filling homemade snack bags with air to stop the items getting crushed (40%). Additionally, one in three parents have frozen juice packs to keep all the items in their child's lunch bag cold during the day (33%).
Cooking Hacks
There are many reasons why 39% of survey participants consider microwavable rice one of the top life hacks to save time in the kitchen. The truth is, these perfectly portioned rice cups are meal time lifesavers for anyone who wants to enjoy a speedy meal without sacrificing quality or taste.
Meals on the Go
Did you know you can even enjoy Minute® Ready to Serve products right from the cup? That's right! For a quick and easy meal on the go, try a blend of Southwest Pinto Beans with White Rice and Vegetables on its own for a protein-packed vegetarian option – all in the same container! It also makes the perfect base to stir with simple toppings from the store, like shredded rotisserie chicken, salad greens from the salad bar or microwavable vegetables.

Want to take it a step further? Serve everything in a corn or flour tortilla or flatbread and enjoy a quick homemade burrito or wrap!
Microwave Recipes
If you have a few extra minutes and a handful of ingredients, there are countless recipes you can prepare without turning the stove on. From breakfast to dinner and including flavorful classics like Fried Rice, there's something for everybody in our recipe collection – even those college students with a limited dorm kitchen. See below for some tasty inspiration!
Breakfast
Egg and Sausage Scramble – ready in 4 minutes with just 5 ingredients.
Lunch
"Mac" and Cheese in a Cup – ready in 5 minutes with only 6 ingredients.
Snack
Energy Rice Bars – ready in 8 minutes with only 6 ingredients (cooling time is needed).
Dinner
Mexican Cobb Salad – ready in 6 minutes with 6 ingredients.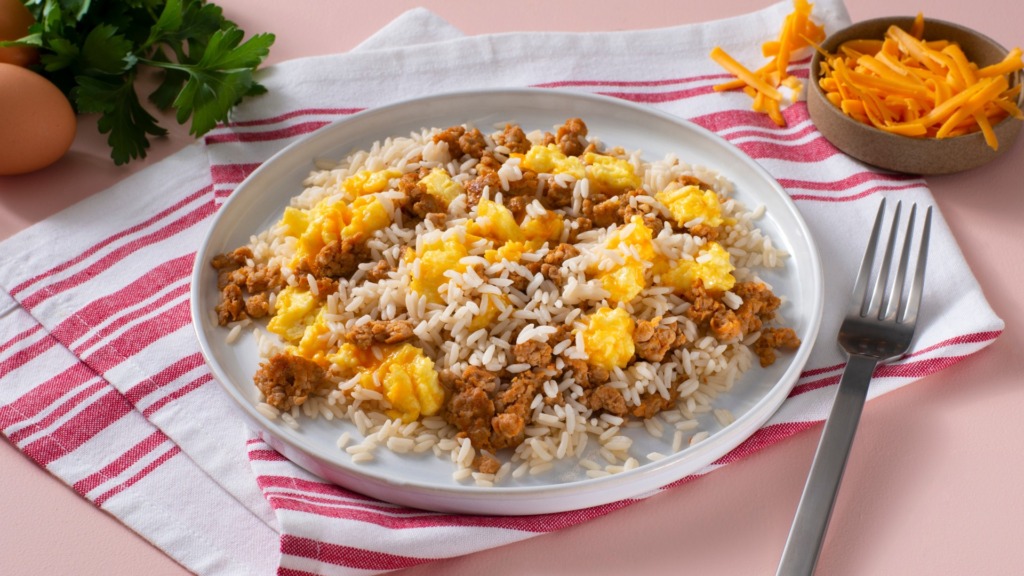 Our favorite hack? 4 step No Recipe Recipes to create delicious meals with minimal to no cooking!
Stocking your Pantry
Having the right foods in your pantry can also be a great hack to save time throughout the week. Next time you visit the store, keep these foods in mind and you will always have something on hand to whip up a speedy and delicious dish. If you're looking for vegetarian meals, just take a look at these meals in less than five minutes for a few ideas without meat.
Here are some suggestions to have on hand for a quick meal:
Grains
Minute® microwavable cups come in different grain varieties for you to choose from. Trying different products is also a great way to avoid food boredom. Even if the other meal ingredients are quite similar, you can switch things up by using classic white or jasmine rice, brown rice and quinoa blend, a multi-grain medley or white and red quinoa and so many more!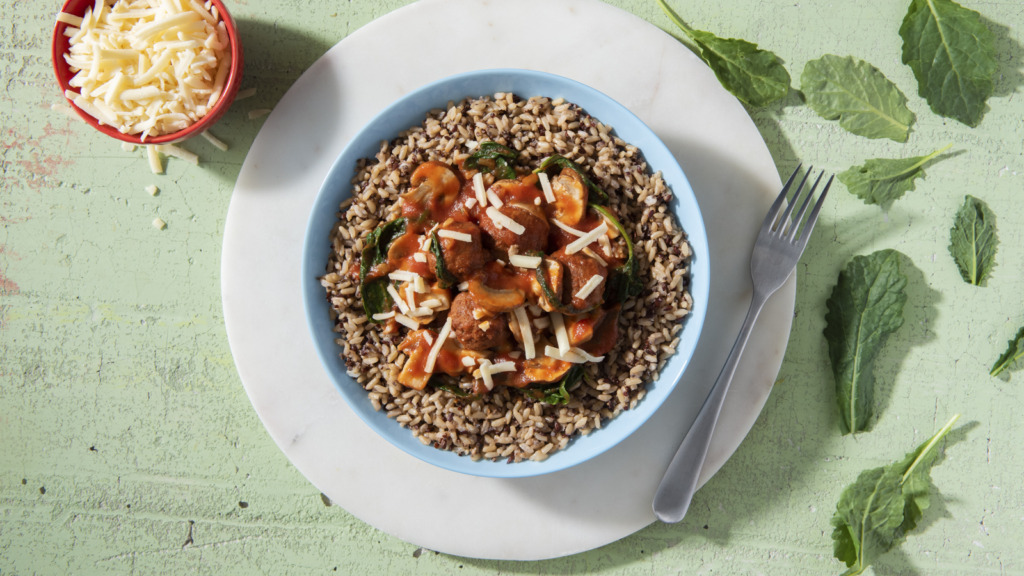 Pulses and Legumes
Did you know ingredients like chickpeas or beans are naturally packed with protein? Having a few cans or jars of legumes in your pantry is a great way to add an extra oomph to your meals. For variety, try chickpeas (or garbanzo beans), pinto beans, black beans and lentils. There are tons of beans and rice recipes on our website.
Sauces and Seasonings
For extra flavor in little to no time, sauces and seasonings are your best allies! Add some tzatziki or hummus for a Greek inspired rice bowl, or add a spoonful of salsa and guacamole for Mexican flair. Craving some Asian takeout? Use sesame oil or soy sauce to flavor your rice.
In the seasonings department, there are many pre-made mixes inspired by international cuisine that will add a delicious twist to your rice meals. Try Tex-Mex seasoning, Indian Curry, Everything Bagel seasoning or Chinese Five Spice.
Protein Rich Foods
From beef to poultry and even vegetarian alternatives, there are plenty of foods that are high in protein that you can enjoy without spending hours in the kitchen. For the pantry, get some canned tuna, salmon or luncheon meat.
Pack your fridge with deli sliced roast chicken, turkey breast, roast beef and try some tofu, veggie burgers or seafood. You can also use frozen options and defrost when needed!
No matter the life hack, the most important thing is to save time on the tasks we have to do everyday, so we can slow down and enjoy time – and hopefully a meal like this Mexican rice recipe – with those who matter most!