Enjoying meals with family or friends is a great way to connect at the holidays! But, it might also lead to a bit of nerves or stress if you're the one hosting. Not to worry, though! Minute® Rice is here to help this year's holiday meal prep go smoothly with tips and tricks to get your holiday menu planned and ready to go. We also have some tasty recipe ideas to add to that menu, of course.
Menu Tips
You don't have to be a professional chef to create a delicious holiday meal. Simple recipes can be just as tasty and enjoyable as highly elaborate ones. And let's face it, while this time of year can be magical, it can also be busy and stressful so make sure to keep things fun and hassle-free by choosing recipes you know or that you've read through and feel comfortable making.
When choosing what dishes to have on your menu:
Think about how many people you will actually be serving.
Prepare at least one appetizer: These Party Peppers are spicy, creamy and crunchy all in one bite, perfect for individual portions!
Find tasty but simple recipes: If you just love stuffing and gravy, this Brown and Wild Rice with Sausage and Mushroom Gravy is ready in just 10 minutes. Serving a crowd? Simply increase the recipe ingredients for a side dish to share that doesn't require an hour in the oven, for example this Beans and Rice recipe.
Consider who you're serving: Have any vegetarians coming to dinner? This filling Creamy Cornucopia Casserole is loaded with vegetables, hearty white rice, hominy and completely meat free!

After you've chosen your dishes, we've got a few more hosting tips that will surely help you out!
Hosting Tips
1. Clear Up Space
First and foremost, if you know you'll be hosting a friend or family dinner, make sure you have enough space in the fridge and in your kitchen! Take a moment to plan out your daily meals a week in advance so you know that you'll be able to eat everything you have and free up space for the big day.
Need a few meal ideas to make room in your fridge beforehand? Check out our No Recipe Recipe Guide for simple dishes for one or two without needing a recipe!
2. Stock Up On Ingredients in Advance
Once you've decided on your dishes and you know space will be freed up, plan ahead by delegating different dishes to guests and creating your own shopping list. Ideally, this will make for less last minute runs to the grocery store!
Here is a quick run through of steps to follow for stocking up:
Make a shopping list of everything you need
Double check to see if you already have anything you need (including expiration dates!)
Use shortcuts like quick cooking Minute® Instant or Ready to Serve Rice varieties, store-bought broth, dressing or frozen vegetables to make your life easier and save time in the kitchen. If you use our Ready to Serve Rice, make sure to heat up more than one cup and double or triple the recipe, depending on the number of guests!
Having a good idea of what you want on your menu about a week or so in advance can make all of the difference in a successful and stress-free holiday meal.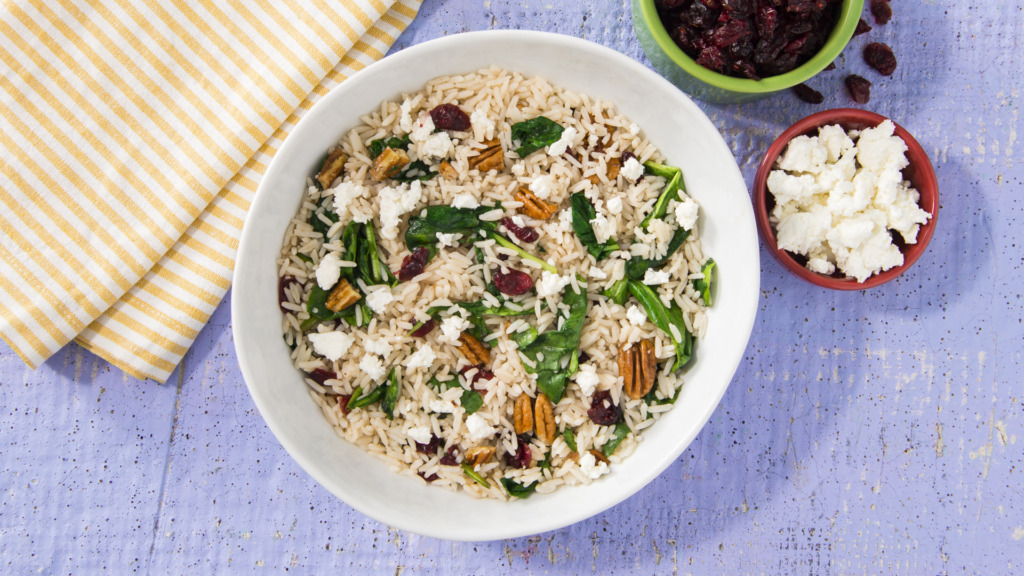 Note: Make sure to check if any recipes overlap ingredients. Pick up pecans and jasmine rice once and enjoy for two dishes like this Roasted Brussels Sprouts with Vanilla Pecans and this Holiday Rice Salad. Adjust your rice salad by using double the ingredient amounts to serve more hungry guests!
3. Advanced Prep
After you've read through your ingredient lists and recipes, see if you can prepare anything in advance like chopping vegetables or shredding a rotisserie chicken you picked up from the store. Recipes like this Classic Minute® Rice Pudding can be prepared the day before and will still be a delicious addition at mealtime into the next day.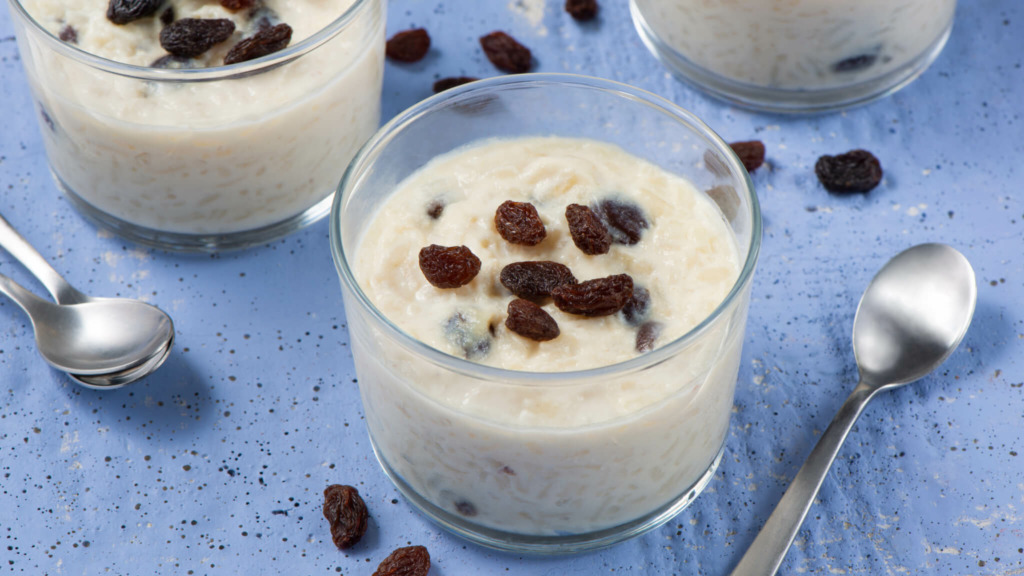 You might even want to try some dishes out a few weeks in advance for a trial run if you're a bit nervous about hosting. This will help to boost your confidence and see what you might need to switch up.
If you find yourself in a time crunch, Minute® Rice is here to help! With just 3 ingredients, this simple Pumpkin Pie Rice Pudding can be put together in 5 minutes, and as it's perfect as a single serving dessert, doubled or even tripled for more to share.
4. Simplicity is Key
You don't need to have a fancy table design or spread to enjoy time with family or friends whether you have a large or small crowd. Sometimes simple is best! If you need a little inspiration, you can stop by a quick convenience store to pick up any stylish napkins, cups or simple decorations to place around the table.
As for your meal, in just 20 minutes, you can put together flavorful and show-stopping dishes loaded with vibrant colors like this Cranberry Pecan Brown Rice Stuffing.
Regardless of your skills in the kitchen, creating a menu and cooking a special holiday meal for family and friends can seem overwhelming for anyone. But, with a little planning, preparation and the help of Minute® Rice, you can do anything! Check out some of our other recipes like this Mexican rice recipe.