On the first day of November, many of us start thinking about and planning our Thanksgiving holiday. It's a time to get together with close friends and family, share funny stories from the past, enjoy great food, and give thanks for all the blessings received over the years. In addition to Thanksgiving, Friendsgiving has recently gained tremendous popularity. Invite your closest friends to join you in your home as you celebrate years of beloved friendships. Sit back and relax and let Minute® Rice provide you with quick and easy recipes to enjoy as you make new cherished memories.
Tips to Make Friendsgiving Enjoyable for Everyone
Planning a Friendsgiving gathering should be fun and stress free! Minute® Rice invites you to consider the following tips:
Communicate Openly: Discuss dietary restrictions, preferences, and any other special considerations with your friends beforehand. This enables you to tailor the menu and accommodate everyone's needs.
Delegate Dishes: Make sure that everyone knows what dish they are expected to bring.
Celebrate Diversity: Encourage your friends to bring a dish that represents their cultural background or try dishes from various countries.
Make Friendsgiving Decorations: Set up a seating arrangement that allows everyone to interact comfortably. Utilize decorations that incorporate different fall colors and symbols.
Provide Games and Good Music: Organize interactive games, storytelling sessions, or even a toast where everyone can express gratitude for their friendships. Don't forget the tunes! Ask your friends to share their favorite playlists for the party.
By following these tips, you can ensure that your Friendsgiving celebration becomes a cherished occasion where friends feel included, celebrated, and appreciated. Who could ask for more?
Revamp Your Thanksgiving: Infuse Fun and Excitement
Minute® Rice encourages you to try something completely new for your Friendsgiving. These ideas can add a fun and exciting twist to your gathering, ensuring a one-of-a-kind experience for all your friends. Here are a few creative ideas to consider:
Hosting a Friendsgiving Potluck: Encourage your friends to showcase their culinary skills by hosting a Friendsgiving potluck. Assign different courses or dishes to each attendee, such as appetizers, main courses, side dishes, and desserts. Consider setting a theme for the potluck, such as "Around the World" where each guest brings a dish inspired by a different cuisine.
Friendsgiving Outdoor Picnic: Embrace nature and good food! If the weather permits, take your Friendsgiving celebration outdoors and host a picnic. Set up picnic blankets, cushions, and low tables in a scenic location such as a park or a backyard. Create a relaxed and cozy atmosphere by incorporating elements like fairy lights, lanterns, and comfortable seating.
Consider Providing Outdoor Games or activities to keep everyone entertained, such as bocce ball, frisbee, or a friendly game of touch football.
Now onto what Minute® Rice is really passionate about… the food!
Planning the Perfect Friendsgiving Menu
One of the most important aspects of throwing a memorable Friendsgiving party is creating a delicious menu. With Minute® Rice you will impress your guests and create a quick and easy menu of appetizers, sides, mains and desserts.
Appetizers to Start the Show
As your friends begin to arrive and mingle, make sure you have several options of appetizers to offer. They can start out with our delicious Festive Cocktail Meatballs.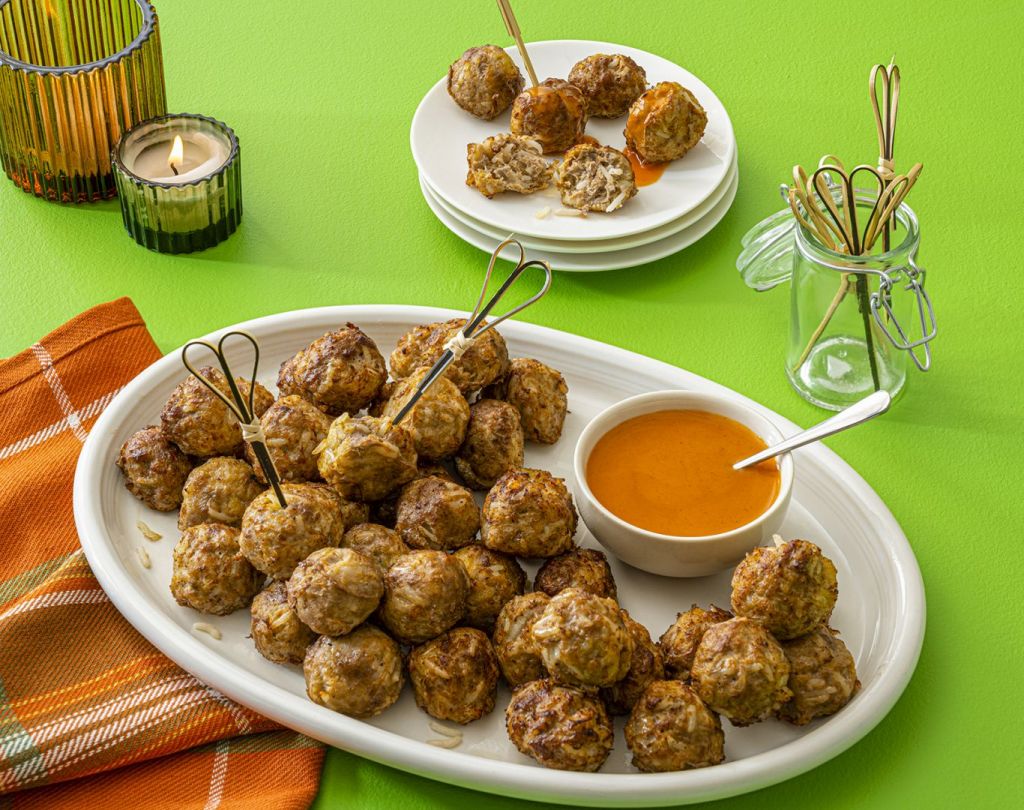 They are the perfect start to any holiday party. Our Cheesy Rice Stuffed Mushrooms are always a crowd favorite, while our Basmati Rice Cups take this classic appetizer to the next level.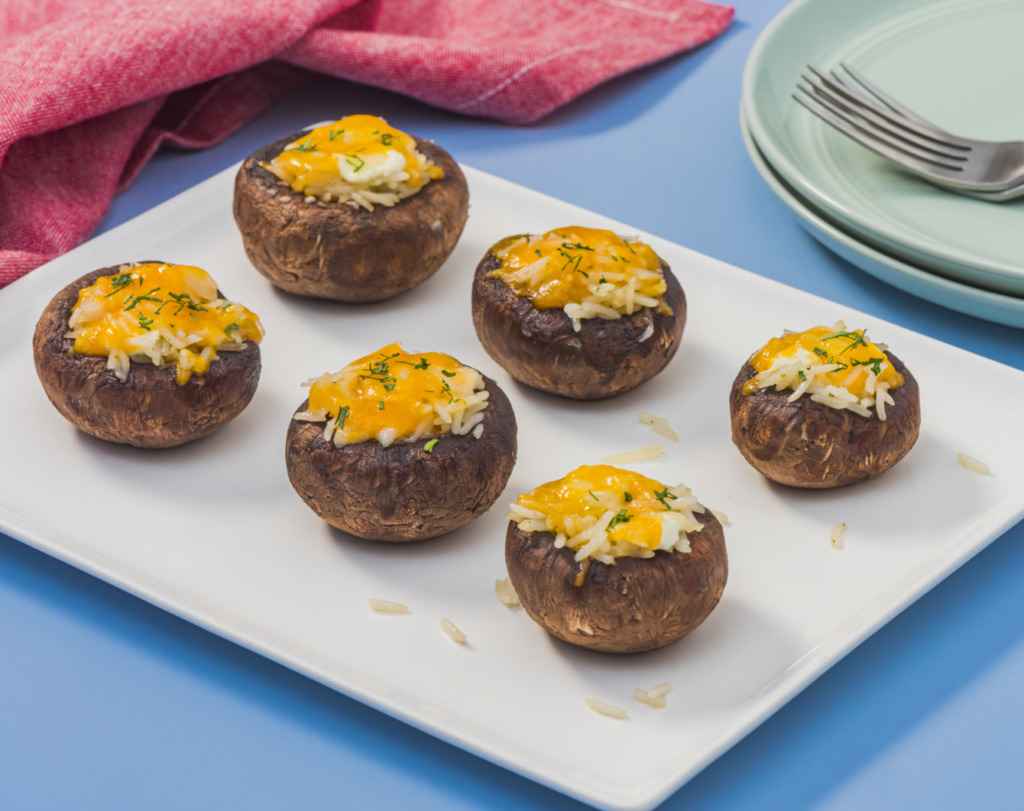 Round out the recipe tray with these Cheesy Chicken & Wild Rice Bites. These bite-sized appetizers are creamy, filling, and packed with flavor. The best part? They can be prepared in the microwave!
Delicious Main Dishes for Friendsgiving
The main dish, which serves as the focal point of your Friendsgiving feast, should be savory and filling. While a traditional roasted turkey is frequently the go-to option, think about providing additional choices to accommodate various dietary preferences. A tasty change of pace can be provided by dishes like tender roasted chicken or flavorful glazed pork. It never hurts to have vegan or vegetarian options as well.
Friendsgiving Side Dishes
Accompanying the main dish, a variety of mouthwatering side dishes can elevate your Friendsgiving menu. Yummy casseroles and classic stuffings are timeless favorites.Try our delicious Cranberry Pecan Brown Rice Stuffing which will complement any holiday table.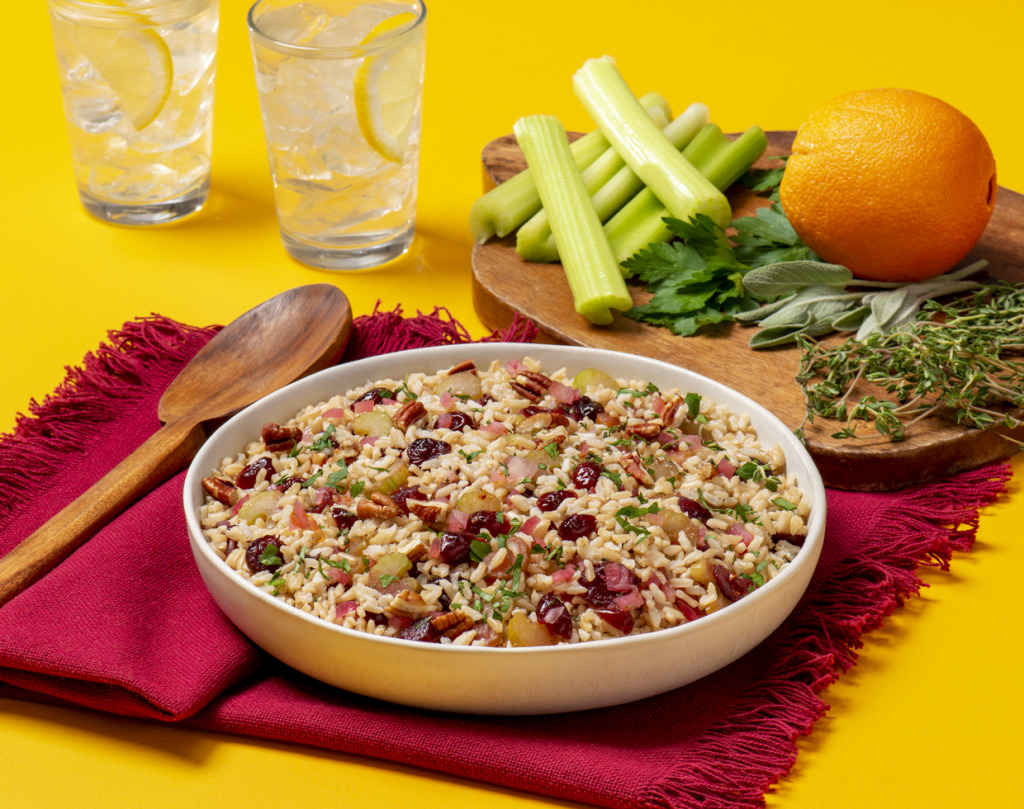 This hearty stuffing is made with sautéed celery, shallots and poultry seasoning. Or give our Quinoa Holiday Sausage Stuffing a try. Prep time is only 10 minutes and your guests will undoubtedly ask for more!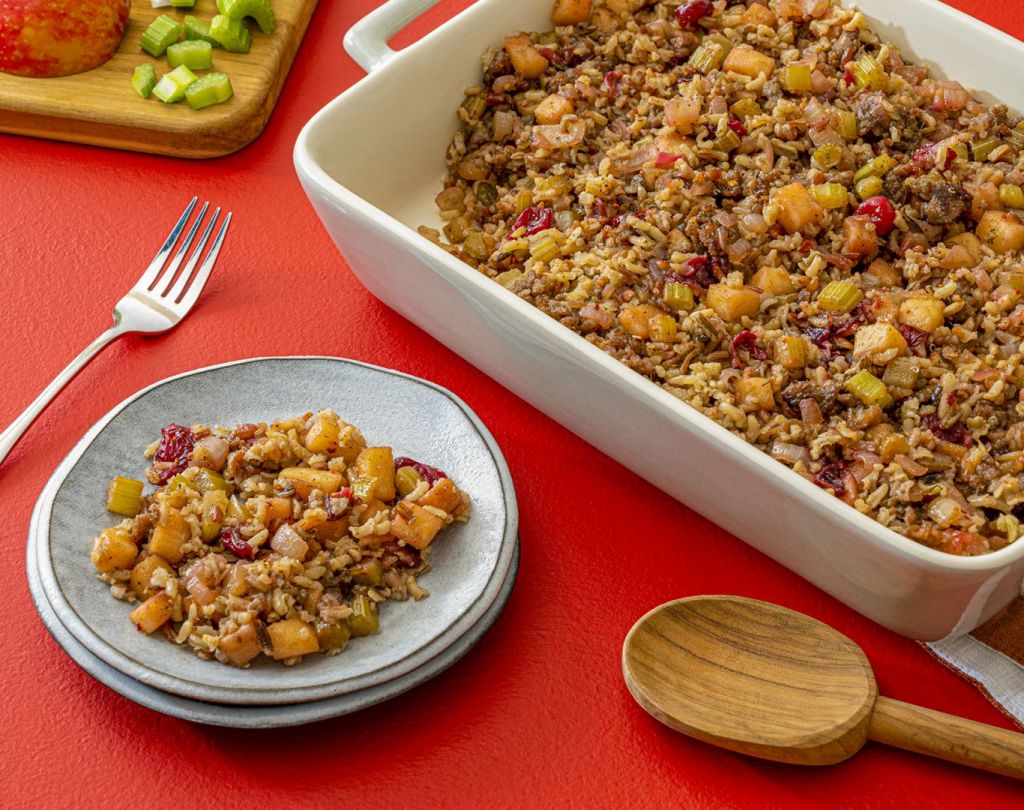 Also, Minute® Rice offers you a few casserole options to have on the table to keep that hunger at bay. Our Sweet Potato Rice Casserole is a fun way to prepare sweet potatoes in a new and interesting way.
Unforgettable Desserts for Friendsgiving
Without indulging in delectable desserts, no Friendsgiving gathering is complete. People always enjoy traditional alternatives like pumpkin pie, apple pie, or pecan pie. For a modern twist, consider adding unique dessert recipes like our Pumpkin Pie Spiced Rice Pudding. It will be the perfect finale for your Friendsgiving gathering.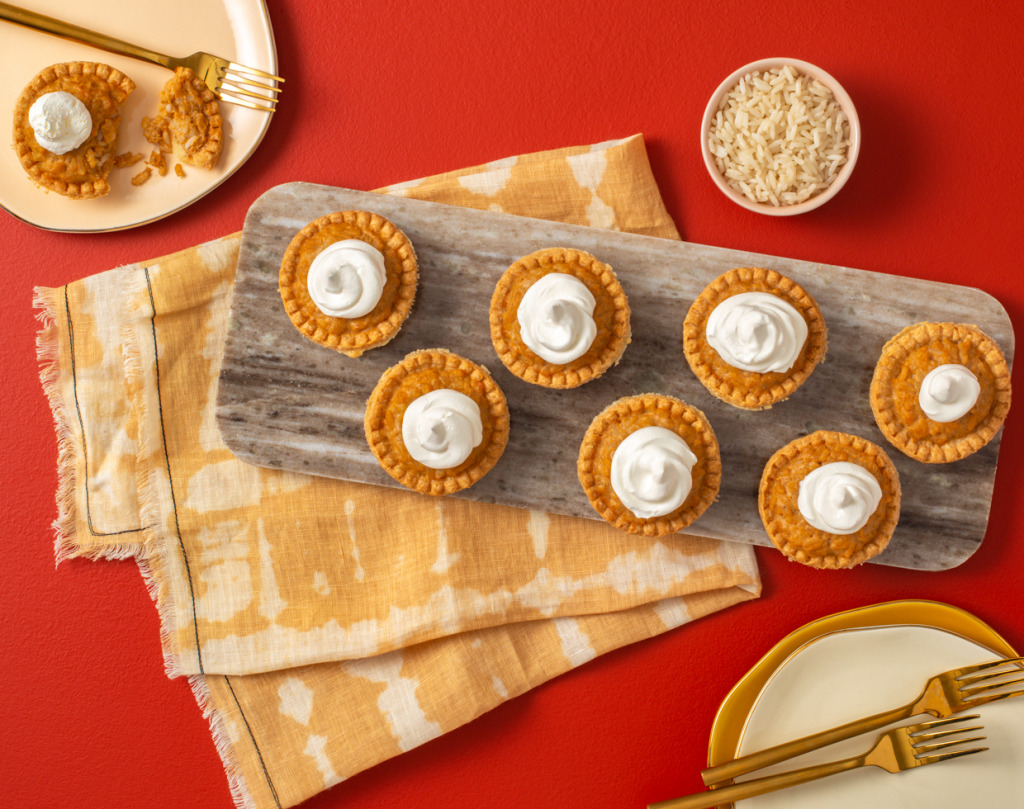 Check out more quick and easy recipes on our recipe page.