As the chilly weather sets in, it's time to start getting into the Autumn groove and break out the sweaters, warm drinks and your taste buds might even be craving a bit of pumpkin spice, apple desserts and other cozy Fall-inspired foods.
You might be seeing pumpkin everywhere, but you don't have to be an Instagram star or a chef to start enjoying easy-to-make dishes of your own with seasonal ingredients. And, with everything you've got going on in life, it might be hard to switch things up. We'll show you how it can be both quick and simple to swap in harvest vegetables and traditional Fall ingredients.
We've put together a few simple ways to spruce up your meals with seasonal ingredients to bring out the best of this Fall season– with minimal effort and prep.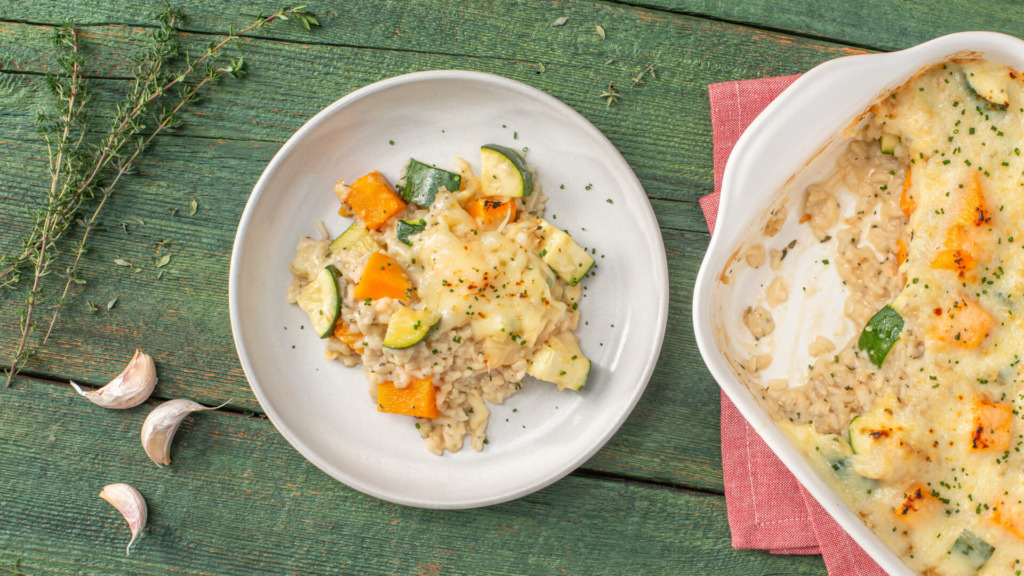 1. Stock Up on Fall Pantry Essentials
To start, there are a few staple items to keep in your pantry that make adding seasonal tastes easy! Also, if you stock up early on you won't have to worry about any last minute meals or Halloween and Thanksgiving treats.
Our list of top essentials to have on hand:
Pureed pumpkin
Canned pie filling: apple, pumpkin, cherry
Apple cider
Rice and other grains like quinoa, or even convenient grain blends.
Recipe Tip: Apple fever? To make a simple Apple Cinnamon Rice Crisp, keep Minute® Instant White Rice on hand along with apple pie filling, brown sugar, butter and spices for a fool-proof dessert in 30 minutes!

2. Add Roasted Fall Vegetables
Let your oven do the work for you! You've got lots of things on your to do list, so we suggest you choose your favorite Fall vegetables, slice and roast them in the oven for delicious and savory flavor that you can add into your meals.
Try roasting any of these Vegetables:
Butternut, Acorn, buttercup and other Squash
Pumpkin
Beets
Sweet potato
Mushrooms
Brussels sprouts
Greens like spinach, swiss chard, kale
Broccoli
Potatoes, carrots and other root vegetables
Not sure what to do with your roasted vegetables? The options are endless, you can serve them as is or use them in a No Recipe Recipe along with your choice of rice, and sauce for a quick and simple meal on the go.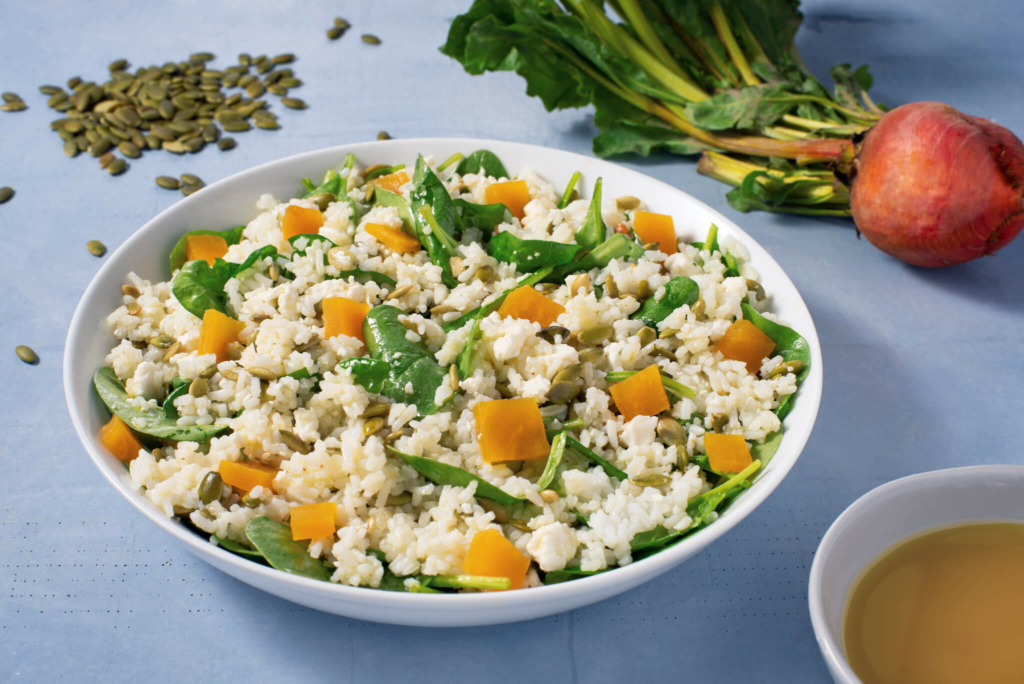 If you're looking for ideas to keep in your back pocket, mix your veggies into a hearty rice salad like this Roasted Beet and Rice Salad recipe. Simply roast the beets, toss with rice and other salad ingredients, drizzle with a simple homemade dressing and enjoy!
Or, swap these vegetables into your favorite casserole. This Squash and Zucchini Rice Casserole is a great place to start, made with White Rice, butternut or acorn squash, zucchini, cheese, gravy, thyme, salt and pepper.
3. Stuff Your Vegetables
Another simple way to turn your favorite dish into a new Fall favorite is to make it into stuffed vegetables. Roast your vegetable of choice slightly and stuff with a simple filling.
Create your filling in no time by starting with a hearty grain base like rice or quinoa, followed by adding in a protein like meat, chicken, tofu or beans, any other vegetables and topping with a sauce if preferred.
Fall Vegetables that are great for filling:
Butternut or Acorn squash
Mushrooms
Cabbage leaves
Small pumpkins
Eggplant
Stuffed vegetables are also great for entertaining and presenting your meals. Take some inspiration from this Acorn Squash stuffed with a mix of Minute® Instant Rice and Quinoa, kale and sausage.
4. Spice Things Up
Keep spices on hand to give anything more Autumn flavor – from drinks to pancakes, cookies, breads and other baked goods to breakfast quinoa bowls.
Put those kitchen spice racks to good use and spice up your meals with these:
Pumpkin Spice/Pumpkin Pie Spice
Cranberries
Nuts like slivered almonds, pecans, walnuts…
Rosemary
Sage
Allspice
Cloves
Nutmeg
Vanilla
Use your spices and add a seasonal flare for savory dishes too alongside roasted veggies like Brussels sprouts in this rice bowl with fragrant Jasmine Rice, vanilla pecans, pomegranate seeds and a citrus vinaigrette.
5. Beef Things Up with Rice and Quinoa
Another tell-tale sign of the Fall season is that your appetite might increase and you'll need more comforting dishes to cozy up on the couch with. To give your favorite dishes a bit of extra oomph, we suggest bulking them up with your favorite hearty rice variety or a blend of rice and protein-packed quinoa.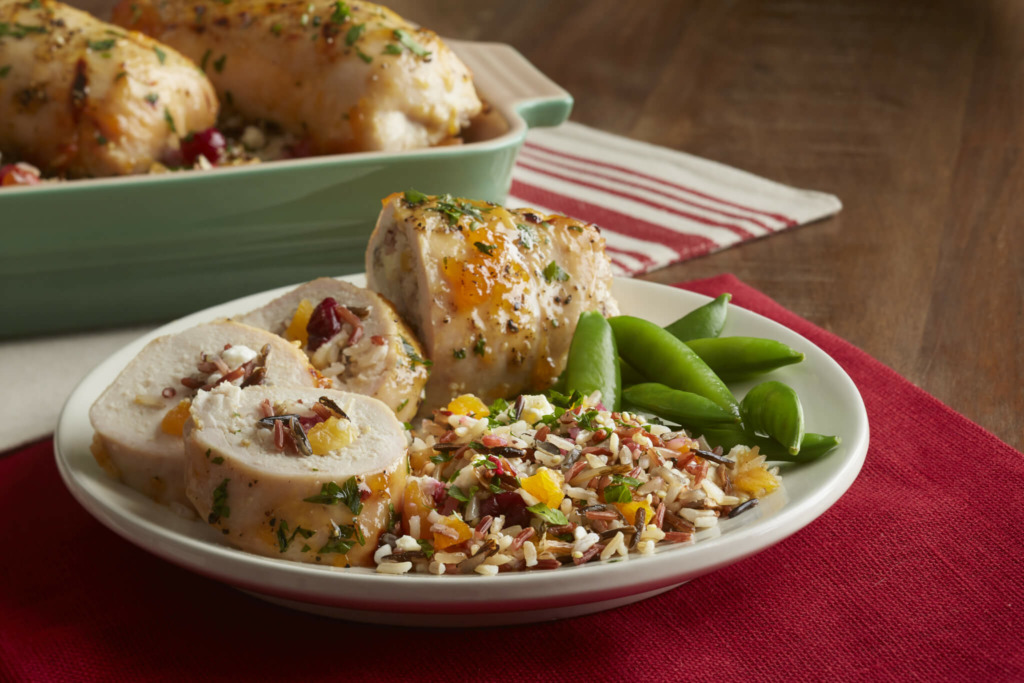 Serve them on the side or even use them as a turkey or chicken breast stuffing. These Festive Chicken Rolls are filled with both rice and quinoa. This might be a more labor-intensive dish, but it's one for the family to get involved in – or to save for special occasions like a family dinner or Thanksgiving.
Try any one of these simple ways to add more Fall-inspired ingredients to your meals and enjoy the seasonal flavors without spending hours in the kitchen. After all, seasonal ingredients are ideal to switch up those dishes in your weekly rotation – trying new recipes was never this easy! You can find plenty more classic dishes on our website, for example this Red Beans and Rice recipe or this authentic Mexican Rice recipe.