When so many of us have hectic schedules due to work, school, daily chores, or all the other activities needed to get done, it's easy to skip meals. But it's important to nourish and fuel our bodies with quality meals throughout the day. Most often, there just don't seem to be enough hours in the day to take a break and enjoy a meal, let alone cook one. However, with Minute® Ready to Serve Microwavable Cups, that doesn't have to be the case!
When preparing meals feels like mission impossible, one thing we can all agree on is it can be challenging to find great recipes that are made for one! If you're a working parent or student looking to bring lunch to work, short on time or honestly don't like cooking, we've got you covered! With ingredients you already have in your pantry, refrigerator or freezer, make your meals easy with Minute® perfectly portioned microwavable rice cups.
Meals-for-One Anytime, Anywhere
If you need quick and tasty meals that are perfect for one, our Ready to Serve Rice Cups are the perfect start. Add in your favorite veggies, proteins, sauces, or other ingredients to make a variety of dishes like hearty rice bowls, fried rice, creamy soups, crispy rice salads, stuffed peppers and even desserts – you name it, we got it! Vegetarian, pescatarian, or I-love-everything-atarian! These anytime rice cups are so versatile for creating quick meals and a great way to use the ingredients you have on-hand. Even down to leftover condiment packets!
The best part is that you can customize the recipes to your liking by adding what you like best or omitting ingredients you're just not a fan of! No need to please anyone else, these dishes are just for you.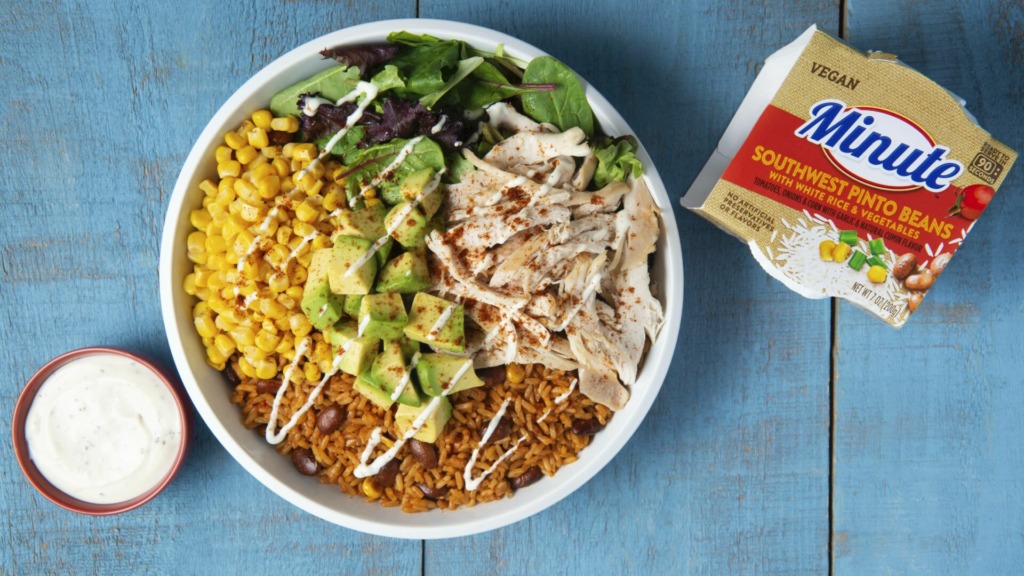 Stock up on different ingredients and flavors and keep them within reach at home, at the office, or in your lunch box for a great meal option like:
Canned goods: corn, peppers, canned tuna, beans, salmon
Toppings: shredded cheese, feta, olives, herbs, and seasonings
Sauce: tomato sauce, salsa, guacamole, flavored oils, dressings
Not sure what to make and need some meal inspiration? We've got plenty of tasty recipe ideas for any time of day! Here are three ideas to get you started.
Recipes for Any Time of Day – For One
1. Rice for Breakfast? Kick off your day with whole grain options.
Give yourself the sustenance you need and start your day off right with this Quinoa Breakfast Cup. Make eating alone a treat by topping this single-serving Ready to Serve Brown Rice and Quinoa with your favorite vanilla yogurt, fresh fruit, and chopped nuts!
Or you can expand your breakfast routine by adding this easy meal into your morning ritual Breakfast Parfait using Organic Brown Rice, cinnamon, fruit, granola and Greek style yogurt.
2. Lunch is Covered
This BBQ Chicken and Rice Bowl made with our Ready to Serve Southwest Pinto Beans & Rice is great for a one serving Tex-Mex inspired lunch topped with savory chicken, creamy avocado, corn and greens. Tons of flavor and great ingredients in a matter of minutes. For a delicious meal on the go you can also try this homemade red beans and rice recipe.
3. No Take Out Dinners
Forget the take out and make your own delicious Thai dish at home. This Thai Tofu and Rice Salad for one is made using Ready to Serve Cilantro & Lime Jasmine Rice mixed with crumbled tofu, veggies, and peanut sauce. You'll have a tasty meal loaded with veggies and protein all to yourself!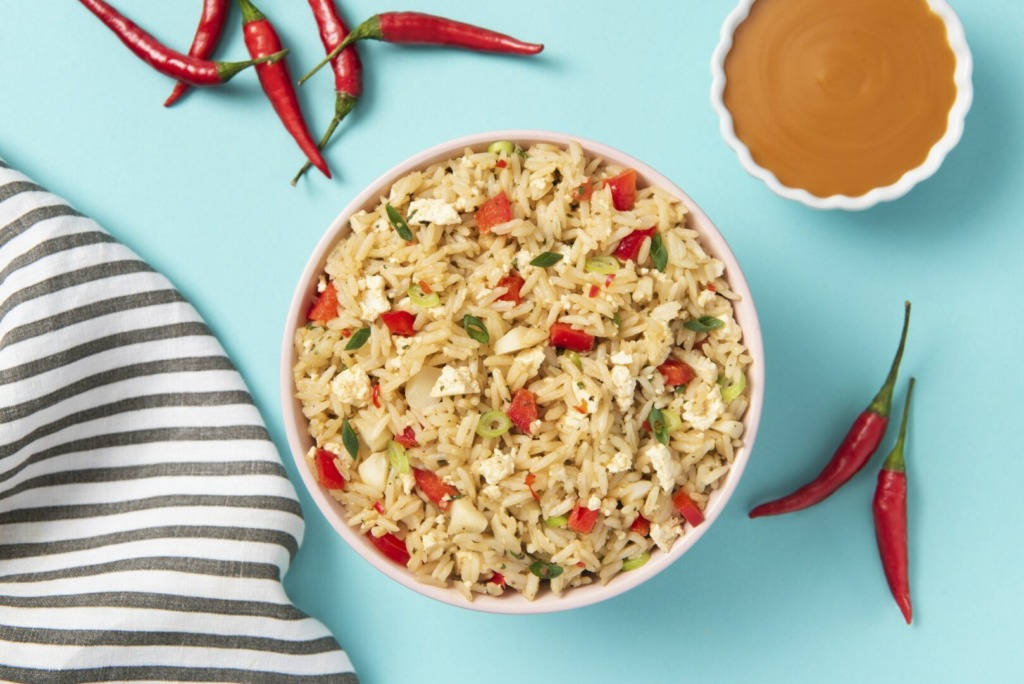 If you're like us, you probably love a savory fried rice dish from your local Chinese restaurant. Lucky for you, we've got the quickest and easiest homemade fried rice recipe you can make anywhere you have a microwave available! To make Microwave Fried Rice all you need is Ready to Serve Garlic & Olive Oil with a bit of soy sauce, one egg, frozen veggies, a dash of sesame oil and a bit of chopped green onion. It really is as simple and tasty as it sounds! You can even add in shredded chicken for a heartier version.
Fool-proof Cooking
If none of those recipes are inspiring you, we've got a fool-proof secret formula you can use to make restaurant-like meals for one, without needing any fancy cooking gadgets!
Take some notes:
Heat your favorite Ready to Serve Cups for the meal foundation.
Add some protein: from canned tuna to smoked salmon or rotisserie chicken, it's your choice!
Stir in some veggies and greens: if you're on a time crunch, make the most out of those frozen goods you have in the back of your freezer. Prepackaged vegetables from the produce department or precut vegetables from the salad bars can also be great allies here.
Toss-in some healthy fats: from the crowd-favorite mashed or sliced avocado to finely chopped walnuts, or sprinkle those chia seeds you bought and never knew how to use!
Drizzle with dressing or seasoning: the final touch. Coat your ingredient selection with a delicious dressing. Get creative and try different flavors beyond sriracha sauce or ranch dressing. Seasonings and dressings can upgrade any meal to the next level.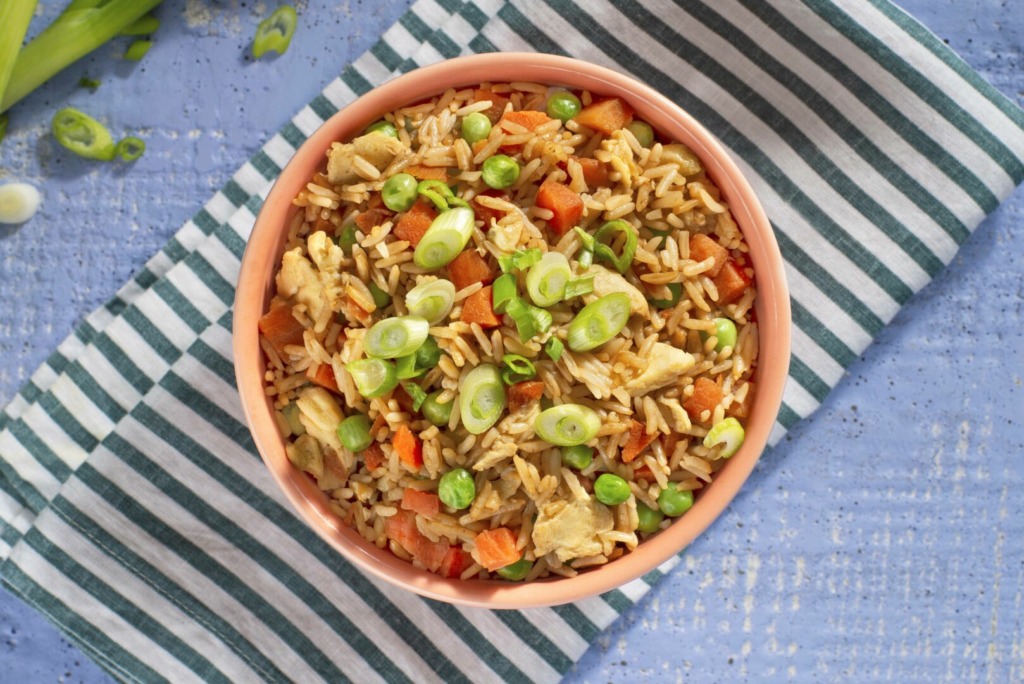 In case you're still wondering about the power of this formula, put it in practice and see what delicious concoction you can create! Enjoy something original that's quick and flavorful.
Still not convinced? Boil and chop a couple of eggs, mix with a cup of Ready to Serve Jasmine Rice, a packet of yellow mustard, a packet of mayo, and a packet of relish for the easiest egg salad you've ever made! For more simple egg based ideas, you can check our Egg Fried Rice Recipes. Try our fool proof rice and chicken dish. You will love it!
Delicious and satisfying meals for one really can fit into your busy lifestyle with the right products and recipes. All you need is a bit of creativity and inspiration. Click here for more tasty ideas – you can thank us later!